ECO Transit buses start service to new Lionshead Transit Center
The new Lionshead Transit Center along the South Frontage Road opened last week just in time for the the USA Pro Cycling Challenge. The new building is located on the north side of the parking structure and includes a new passenger waiting area, restrooms and a pull-off for ECO buses.
ECO Transit will add the new transit stop to its regular route beginning Monday, Aug. 29, and will continue service to Concert Hall Plaza until Oct. 30.
The building features a distinctive roof feature designed by 4240 Architecture and is meant to provide shelter from the elements, capture and control the sun and direct snow and rain away from the spaces below.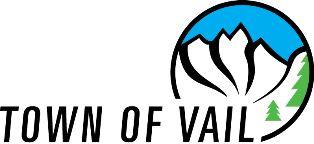 The result is an eave line that lifts to the southeast to allow natural morning daylight to the interior and reduce electrical lighting costs while blocking the late afternoon direct sun to improve visibility of approaching buses.
Similarly, along the South Frontage Road side of the building, the roof raises to the west to greet the approaching buses and provide clear line-of-sight from the interior, and slopes down to the east to direct rain and snow away from building users and into landscape buffers. The contractor was FCI Constructions, Inc.
The cost of the project was $5.8 million, with $5 million funded from a Federal Transit Authority grant and the remainder funded through the Vail Reinvestment Authority.
Meanwhile, construction of the Lionshead Transit Welcome Center Phase 2 on the south side of the parking structure is on schedule and will open Dec. 15. The building will include a transit waiting area, restrooms, information center, Vail Recreation District programming and community meeting space. The contractor is R.A. Nelson.

---

55 Comments on "ECO Transit buses start service to new Lionshead Transit Center"