Transforming your social security into a winning retirement strategy
I recently invited Rob Krohn of BlackRock Asset Management to come to Denver and provide a presentation on social security retirement benefits. He did an excellent job outlining the options and strategies that are available in order to maximize your social security benefit.
One of the few things you can control about Social Security is when to start collecting it. Should you take it when you become eligible at age 62 or consider delaying your benefits? Deciding when to begin taking social security benefits is an important and multifaceted consideration.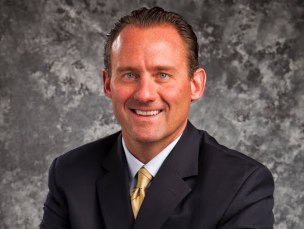 The soonest you can collect Social Security is age 62. According to Rob, 74% of Americans take their benefit at this age, but longer life expectancies are changing the face of retirement planning. As Rob pointed out in his presentation, taking payments at 62 will result in a permanently reduced benefit, ranging from a 20% reduction for people born in 1937 up to 30% for those born in 1960 or later. You may want to consider early benefits if you need income, but prefer to leave your portfolio intact, or if you intend to invest the benefits to try to earn a more competitive return (though there's no guarantee you will do so).

If you don't have to take your social security benefit early and have options, you may want to consider waiting for full benefits, especially if you plan to work until age 65; if you want to ensure a larger survivor's benefit for your spouse; or if family history and good health may lead to an above-average life expectancy.
Some of the factors you should take into consideration when deciding at what age to take Social Security include the age disparity between a husband and wife, the income disparity between a husband and wife, and any previous divorces.
Another factor you will need to consider is your best guess when it comes to your life expectancy. To help you make this decision, consider that, on average, Americans are living longer than ever before. Clearly, the longer you expect to live, the more sense it makes to delay taking Social Security. But of course, each person's circumstances and needs are different.
One of the more common mistakes married couples tend to make is not taking both benefits into account when making a decision. Be sure to take the time to discuss with your spouse when and how you will collect benefits. By switching between or adding benefits you can increase the amount of money you collect over your lifetime.
To help assess your situation, refer to your personalized Social Security Statement, which estimates the monthly Social Security benefits you may qualify for (go to http://www.socialsecurity.gov/mystatement for a copy of your statement).
You may also wish to enlist the help of a financial professional to crunch some numbers with the help of a social security benefits calculator to help determine what sort of timing would best support the retirement you envision.

Todd Hauer is a Wealth Advisor with the Global Wealth Management Division of Morgan Stanley in the Denver Tech Center. He can be reached at 720.488.2406 or toll free at 1-800-347-5099, or you can email him at Todd.Hauer@morganstanleysmithbarney.com or learn more by visiting Todd's website: http://fa.morganstanleyindividual.com/todd.hauer.
The information contained in this article is not a solicitation to purchase or sell investments. Any information presented is general in nature and not intended to provide individually tailored investment advice. The strategies and/or investments referenced may not be suitable for all investors as the appropriateness of a particular investment or strategy will depend on an investor's individual circumstances and objectives. Investing involves risks and there is always the potential of losing money when you invest. The views expressed herein are those of the author and may not necessarily reflect the views of Morgan Stanley Wealth Management, Member SIPC, or its affiliates. Morgan Stanley Wealth Management LLC. Member SIPC.

---

1592 Comments on "Transforming your social security into a winning retirement strategy"