Vail Town Council to weigh new plan to redevelop Timber Ridge housing project
Plans to redevelop the easternmost portion of the town-owned Timber Ridge affordable housing complex will take a significant step forward Tuesday, Oct. 15 when the Vail Town Council considers approval of a pre-development agreement with a third-party development group.
Since February, the town has been working on a redevelopment plan with representatives from Wright and Company, Inc., and Gorman and Company, Inc., after previous redevelopment attempts were discontinued due to financial considerations. The topic is listed sixth on the Oct. 15 Town Council meeting agenda, which begins at 6 p.m. in the Council Chambers with opportunities for public comment.
The current redevelopment proposal includes demolishing 102 existing apartment units located on the easternmost 5.24 acres of the site and replacing them with at least 104 units. The new apartments would be constructed within a mix of three-story buildings surrounded by green space and surface parking. Seventy percent of the units are proposed to be deed restricted which is consistent with the zoning.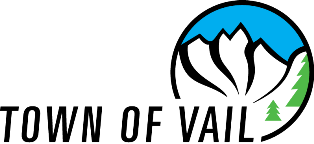 Under the proposed agreement, the town would retain ownership of the property using a long-term ground lease to facilitate the redevelopment. The property and improvements would revert to the town after 35 years in an arrangement similar to an agreement currently in place with Middle Creek Village Apartments which will be returned to the town after 53 years.
Following approval of the Timber Ridge agreement by the Town Council, a development application would be submitted to the town on or before Nov. 29 with construction beginning as early as next summer.
Meanwhile, the 96 units on the westernmost side of the site would continue to be used as employee housing to maintain an ongoing inventory of rental units on the property. The town anticipates redevelopment of the western half of the site in a future phase.
Prior to negotiation of the pre-development agreement, the Town Council authorized a market study to be completed in partnership with the developer. The study analyzed rental pricing, historical occupancy rates as well as unit size and amenities to verify the project's financial viability and its ability to meet the town's goals and applicable code requirements.
The project team has had previous development experience in Vail, having redeveloped a property once known as "the ruins." The condominium project, Westhaven at Cascade Village, was completed in 2007 following failed attempts from a previous developer.
The draft of the Timber Ridge pre-development agreement, Resolution No. 13, Series of 2013, is available on the town's website at www.vailgov.com. To forward comments in advance of the meeting, email the Vail Town Council at towncouncil@vailgov.com.

---

5093 Comments on "Vail Town Council to weigh new plan to redevelop Timber Ridge housing project"