Town of Vail offers latest tips for parking, transport, viewing during Stage 3 time trial Thursday
As Vail prepares to welcome the USA Pro Cycling Challenge for the Stage 3 Time Trial Thursday, consider the following tips to plan ahead:
Getting to Vail
Use public transportation, carpool or ride a bike to Vail, as parking will be limited. ECO Transit has added a free express service to its regular schedule on race day. Buses will run from the Beaver Creek parking lots in Avon to the Vail Transportation Center every 20 minutes from 9 a.m. to 6 p.m. Thursday. The first 2,000 passengers to arrive in Vail will receive free commemorative cowbells to cheer on the athletes.
Passengers are asked to note that bikes are not allowed inside ECO Transit buses and bike racks are available on a first-come, first-served basis. Visit www.eaglecounty.us/transit or call 328-3520 for assistance with trip planning. Free secure bike storage will be offered from 9 a.m. to 6 p.m. in the west field at Ford Park, courtesy of Ski Club Vail and Vail Police volunteers.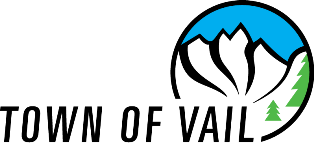 Get to Vail early to find parking. Limited free parking will be available on a first-come, first-served basis in the lower levels of the Vail Village parking structure as well as all levels of the Lionshead parking structure, followed by overflow parking on the North and South Frontage Roads (north side only) west of Vail Valley Drive.
Parking will also be available on the North Frontage Road in West Vail beginning at 6 a.m. for early arrivals and will be serviced by Vail's Transit system. The top deck of the Vail Village parking structure will be closed on race day as well as the Ford Park upper parking lot. On-street, neighborhood parking will be prohibited townwide, as well as parking on the shoulders of I-70.
Event Schedule
USA Pro Cycling Challenge Expo, 11 a.m. to 4 p.m., Vail Village
Colorado Parkour Demos, 11:20 a.m. at the Start Line & 4:30 p.m. at Mountain Plaza in Vail Village at base of Vista Bahn
Time Trial Forerunners, 11:50 a.m. to 1 p.m., Start at Solaris Plaza in Vail Village
World Cup Trials Rider's Demos, 12:30 and 2 p.m. at Covered Bridge, 4 p.m. at Mountain Plaza in Vail Village at base of Vista Bahn
Time Trial Stage 3 Race, 1 to 4 p.m., Start at Solaris Plaza in Vail Village
Free Concert featuring Motet, 5 to 7 p.m., Mountain Plaza in Vail Village at base of Vista Bahn
Spectator Viewing
The best viewing areas for the Time Trial will be along the course route in Vail Village and at the climb on Old Highway 6 to the finish. This fabled course was last used at the final Coors Classic stage race 23 years ago. The course record is 26:33 set by Andy Hampsten in 1987.
Racers will start on East Meadow Drive in Vail Village, heading west. Then south onto Willow Bridge Road, east at Checkpoint Charlie onto Gore Creek Drive passing through the heart of Vail Village. They turn north onto Vail Valley Drive and proceed up to the South Frontage Road and head east to Old Highway 6 and up Vail Pass to the old cul-de-sac.
The first rider starts at 1 p.m. with starts every 60 seconds until the last 10 riders who will start every 2 minutes. Prior to the start of the Time Trial, honorary forerunners will be riding the course beginning at 11:50 a.m.
To view the climb in East Vail, consider riding a bike from Vail Village or head to the top of Vail Pass and ride down to the finish area. Another option is to use the East Vail bus route to access outlying spectator areas or to walk up the race course on Old Highway 6 prior to the start. Once the race begins, you will be prohibited from riding your bike on any portion of the route or driving a car on the route.
Recommended reading is "Pedal to the Medal – A Short History of International Cycling in the Vail Valley," by John Dakin, Vice President of the Vail Valley Foundation, which can be found by visiting www.vailgov.com/ProCyclingChallenge.
Temporary Road Closures, 11:45 a.m. to 4 p.m.
All of South and North Frontage Roads will be closed from Vail Valley Drive (golf course bridge) east to East Vail.
All of Bighorn Road in East Vail will be closed. Use Columbine Drive for emergency-only access crossing.
I-70 East Vail Exit 180 off-ramps will be closed.
In Vail Village: Willow Bridge Road, Gore Creek Drive, Bridge Street, Hanson Ranch Road and East Meadow Drive will be closed to vehicles.
Neighborhood Access Restrictions,11:45 a.m. to 4 p.m.
Vail Valley Drive will have limited access in a one-way counter-clockwise direction during the race. Vehicles will be stopped at the intersection of Vail Valley Drive and Gore Creek Drive and at the east Vail Valley Drive intersection with South Frontage Road (golf course bridge) to allow racers to travel through the intersection.
No vehicles over 8 feet in width and 20 feet in length will be allowed past the entrance to the Vail Village parking structure during the race.
Westbound South Frontage Road from Vail Valley Drive (golf course bridge) west will be open during the race.
No parking will be allowed on town streets.
Emergency exiting from Booth Creek, Bald Mountain and East Vail neighborhoods will be accommodated by race and emergency service personnel. Dial 9-1-1 for emergencies.
Forest Road/Beaver Dam Road residents are encouraged to use the West Forest Road access near the Eagle River Water & Sanitation District facility.
Town of Vail Transit Modifications, 11 a.m. to 4 p.m.
There will be no service on the Golf Course route.
For the East Vail route, buses will leave the Vail Village Transportation Center from the top deck on a regular basis and express on eastbound I-70 to the East Vail Exit 180. The route continues on Bighorn Road to the intersection of Bridge Road. From there, buses travel onto Bridge Road, then Lupine Drive and Columbine Drive until intersecting with the race course along Bighorn Road. From there, buses will use Streamside Circle West to Streamside Circle East where they will follow the regular East Vail bus route (Meadow Drive to Main Gore Drive South). From Main Gore Drive South, the bus route will extend to Main Gore Circle and return to Juniper Lane until it connects with Meadow Drive after which it winds back through the residential neighborhood retracing the temporary eastbound route. The following East Vail bus stops will be serviced: Bridge Road near Gore Creek (temporary); Intersection of Lupine Drive and Columbine Drive (temporary); South of the intersection of Columbine Drive and Bighorn Road (temporary); Streamside Circle; Timber Falls; Vail Racquet Club; Bighorn Park; Meadow Lane East; Meadow Drive; Juniper Lane; near the intersection of Main Gore Drive and Gore Circle (temporary).
In-town bus service will use South Frontage Road in place of East Meadow Drive (Farmers Market route) with service to the Vail Transportation Center.
Service to Vail Valley Drive and Golden Peak on the in-town route will be unavailable.
Bike racks are provided on the front of outlying buses. However, space is limited.
Vail Village/Lionshead Village
Pedestrian access to Vail Village businesses will be maintained at all times during the event. Fencing will be used to separate the race course from the spectators. Designated crossings will be used for additional pedestrian access. Access to Lionshead Village will not be impacted by the race other than the large amount of traffic and parking the race is expected to generate.
Information Sources
Stage 3 Time Trial Map
Traffic Control, 479-2200
Traffic Alerts, www.ecalert.org
Parking, 479-2445
Parking Garage Status, m.vail.com
Vail Transit, 479-2178
ECO Transit, 328-3520
Volunteers, 949-1999
General Information, 476-4790
Emergencies, 911
ADA Access, 479-2178
www.USAProCyclingChallenge.com
www.vail.com/ProCyclingChallenge
The USA Pro Cycling Challenge covers 600 miles over 7 stages, Aug. 22-28, and includes a Stage 4 start in Avon on Friday, Aug. 26.
---

38 Comments on "Town of Vail offers latest tips for parking, transport, viewing during Stage 3 time trial Thursday"