Carolyn Wonderland plays free Hot Summer Nights concert at Vail's Ford Amphitheater
She may not be a nationally-known figure yet but Carolyn Wonderland is a bona-fide star in her home state of Texas. The Houston-bred, Austin-based triple threat: soulful singer, diverse songwriter and fiery guitarist, will bring her flexible blues rock sound that has been tearing up the stages and roadhouses of the Lone Star state for well over a decade to the Ford Amphitheater Tuesday, August 23 for a Bud Light Hot Summer Nights free show.
A musical force equipped with the soulful vocals of Janis Joplin and the guitar slinging skills of Stevie Ray Vaughn, Wonderland reaches into the depths of the Texas blues tradition with the wit of a poet, hitting the stage with unmatched presence.
And then there's the nine thousand miles in 34 days, which represents just the driving part of the current tour by the relentless road warrior. The Bud Light Hot Summer Nights show is part of a longer tour that will see Wonderland and her band, keyboardist Cole El-Saleh and drummer Rob Hooper, playing dates all over the country, as well as gigs in Austria and Alberta between now and Christmas.
"It's a bit nutty, but fun," said Wonderland, with a pleasant nonchalance that doesn't suggest any road weariness.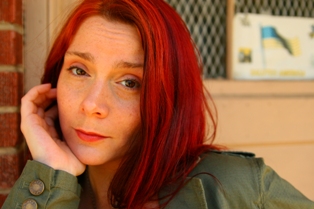 That may be because it has always been this way for Wonderland (born Carolyn Bradford). Back in 2001, when her career was just taking off, the Houston native lost her Austin apartment lease and began to live out of her van, because she was playing 300 dates a year.
And, despite an aversion to airplanes, Wonderland makes herself welcome all over the world by playing a blend of Texas musical influences that she mixes to create a sound all her own.
"It's a little bit of blues, a little bit of rock 'n' roll, a little bit of gospel, a little bit of zydeco," says Wonderland. "It depends on the night."
There may be some Western swing influence in there also, considering that Wonderland's last album, 2008's Miss Understood, and a new one scheduled for the fall were produced by Asleep at the Wheel frontman Ray Benson.
In addition to Benson, her circle of musician friends and admirers broadened to also include the late Eddy Shaver, Shelley King, and yes, Bob Dylan, who likened her composition "Bloodless Revolution" to "a mystery movie theme."
But music is not the only love in Wonderland's life. She is still something of a newlywed, having married former Saturday Night Live regular A. Whitney Brown last March in a ceremony officiated by an unlikely parson, former Monkee Michael Nesmith.
"We met on the set of Michael'sVideoranch," said Wonderland, referring to Nesmith's virtual concert site. "We hit it off as friends. When we came to New York, I asked him out and that summer he moved to Texas."
All Bud Light Hot Summer Nights free concerts get underway at 6:30 p.m., with the gates of the Gerald R. Ford Amphitheater open at 5:30 p.m. The August 23 Bud Light Hot Summer Nights, featuring Carolyn Wonderland, is presented by the Gallegos Corporation.
The 2011 Bud Light Hot Summer Nights free concert series is a project of the Vail Valley Foundation. For more information on Hot Summer Nights, visit www.hotsummernightsconcerts.com. For additional information on the Foundation, visit www.vvf.org.
---

602 Comments on "Carolyn Wonderland plays free Hot Summer Nights concert at Vail's Ford Amphitheater"