Town of Vail to kick off Lionshead Transit Center project by relocating spruce trees
In preparation for construction of the first phase of the LionsHead Transit Center, the Town of Vail has arranged to relocate ten spruce trees from the construction site which is located on the north side of the parking garage. Work will begin Wednesday (Aug. 4) and will take three to four days to complete.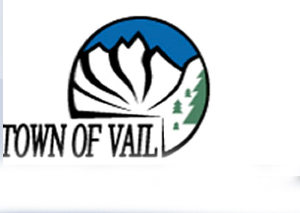 The town has contracted with Big Tree Movers of Parker to relocate nine of the trees to various locations around town. These locations include Donovan Park, Ellefson Park, Vail Village Transportation Center, Mill Creek Circle and the Vail Post Office.
A larger spruce on the southwest corner of East Lionshead Circle and South Frontage Road will be dug and moved about 40 feet to the west to make room for roadway realignment. This tree is too large to transport over the roadway. The total cost for the tree relocation work is $24,600. There will be lane closures and traffic flaggers in the area. Motorists and bicycles are advised to use caution.
Next Monday, the general contractor for the $4.4 million phase-one transit center project, FCI Constructors, based in Grand Junction, will begin site work. FCI was selected from among six bidders. The project includes a new 1,200 square feet transit building which will include a waiting area and restrooms; four ECO Transit bus bays; frontage road improvements; and a 20-space passenger drop-off area on the lowest level in the LionsHead parking structure, closest to the entrance to LionsHead.
The schedule calls for the road improvements to be completed by Nov. 15 and the transit building to be ready for occupancy by Dec. 15. The project is being funded by a $5 million federal transportation grant as well as from incremental property tax revenue resulting from redevelopment in LionsHead.
An additional phase is planned to complete the LionsHead Transit Center project. Phase-two will include replacement of the LionsHead auxiliary building on south side of the parking structure with a new Welcome Center.
For additional details on the tree removal project, contact Todd Oppenheimer at 479-2161. For information on the transit center phases, contact Tom Kassmel at 479-2235.

---

0 Comments on "Town of Vail to kick off Lionshead Transit Center project by relocating spruce trees"
Be the first to comment below.