Town of Vail introducing 'zero waste' program at Vail Farmer's Market
The Town of Vail Environmental Sustainability Office, in partnership with the Vail Farmers' Market, is introducing a pilot "zero waste" initiative as a component of the town's Celebrate Green! events program, which aims to promote recycling by event organizers and attendees.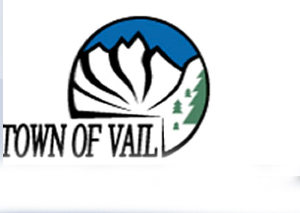 Beginning July 25 representatives from Zero Hero, a waste management company based in Fort Collins, will be present at the Sunday Vail Farmers' Market to help attendees and vendors learn about ways to produce less waste. Zero Hero tents will be stationed around the market to collect compost, recycling and trash. The company will also help track the amount of trash that is diverted or prevented from going to the landfill through recycling or composting to minimize the impact on the environment.
"Vail's events reach tens of thousands of people from all over the world, making them the perfect opportunity to communicate our environmental values by walking the walk," said Kristen Bertuglia, the town's environmental sustainability coordinator. "Our event producers and vendors have been doing a great job transitioning to green products and reducing waste overall. The zero waste event gives them the opportunity to take it to the next level by adding the composting stream, while giving us the opportunity to educate our guests through our volunteers."
The Battle Mountain High School Cheerleading Squad has volunteered to staff the Zero Hero tents from 9 a.m. to 3 p.m. July 25. Each volunteer will receive a $25 donation from the town to benefit the squad.
Volunteers will also collect energy bar and candy wrappers, and vendors will collect wine bottle corks. The Town of Vail has partnered with TerraCycle, a New Jersey based eco-friendly innovator who converts these items into unique accessories and other "upcycled" products. For each item collected, TerraCycle will donate two cents to the Eagle Valley Alliance for Sustainability.
If the Zero Waste program is successful, additional volunteers may be needed throughout the remainder of the summer. Contact Bertuglia at 477-3455 for details.

---

34 Comments on "Town of Vail introducing 'zero waste' program at Vail Farmer's Market"