Martha Head named Vail Valley Foundation's Citizen of the Year
Every community is defined by its members and every community needs a soul. Certain individuals help shape the nature of their community by the very nature of who and how they are, day in and day out.
A lifetime of achievement and promotion of the quality of life in the Vail Valley will be rewarded December 3 as Martha Head is honored as the 2010 recipient of the Vail Valley Foundation's Vail Valley Citizen of the Year Award.
The award will be presented to Head at the Foundation's annual Black Diamond Ball, held in conjunction with the Audi FIS Birds of Prey Men's World Cup Race Week in Beaver Creek.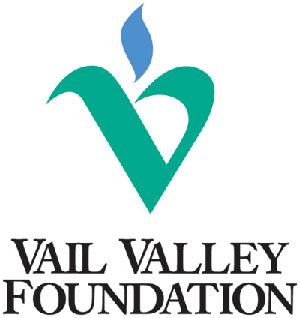 "Marty Head is without question one of the most recognizable 'fixtures' in this community," explained Ceil Folz, president of the Vail Valley Foundation. "Ever since she first came to Vail, she has naturally taken on a leadership role in helping to promote Vail and Beaver Creek to the nation and the world through her interests in education, the arts and athletics. We are pleased to honor her numerous accomplishments with the Vail Valley Citizen of the Year Award."
Head has been a vital part of the Vail community for many years. Born and raised in Kansas City, she is a graduate of St. Mary-of-the-Woods College. She first visited Vail in 1964 with her first husband, the late Jack Fritzlen, founder of CMI, Inc., an electronic law enforcement company.
In 1968, the Fritzlens bought a condominium at Riva Ridge South, in Vail Village; and in 1970, they became full-time Vail residents, moving to a penthouse condominium on Gore Creek Drive.
Following her husband's passing in 1984, she married Howard Head, the innovative ski and tennis racket mogul and namesake for what is now the Howard Head Sports Medicine clinic at the Vail Valley Medical Center.
Howard died in 1991 and Head, a mother of three daughters — Lynn Fritzlen, Guerin Fritzlen Olsen and Marla Croke — and seven grandchildren, married Dr. John Feagin, a retired orthopedic surgeon, in 2005.
Besides her involvement with the Vail Valley Foundation as a member of the nonprofit organization's board of directors, Head has also been an integral member of the Betty Ford Alpine Gardens since its inception in 1988.
She remains an active supporter of many organizations and causes in the Vail Valley and elsewhere, including: Bravo! Vail Valley Music Festival; Colorado Ski and Snowboard Hall of Fame; Family Learning Center; the Vilar Performing Arts Center; St. Mary-of-the-Woods College; Notre Dame Business Advisory Council; Johns Hopkins Wilmer Eye Institute; and US Ski & Snowboard Team.
Head will join an outstanding list of past recipients of the Vail Valley Citizen of the Year Award, including President Gerald R. Ford (1996), Pepi Gramshammer (1997), Pete Seibert (1998), Dr. Richard Steadman (1999), Gilbert Giordano (2000), Judy Alexander (2001), Gerald Gallegos (2002), Howard and Cathy Stone (2003), Oscar Tang (2004), Diana Donovan (2005), R.A. "Chupa" Nelson (2006), Erik and Kathy Borgen (2007), Dr. Jack Eck (2008) and Beth Slifer (2009).
The Vail Valley Citizen of the Year Award is a project of the Vail Valley Foundation. For additional information on the Foundation, contact (970) 949-1999 or visit www.vvf.org.
---

143 Comments on "Martha Head named Vail Valley Foundation's Citizen of the Year"