Vail's Vonn thanks fans for double-ESPY Award wins
Olympic downhill gold medalist claims Best Female Athlete honor
LOS ANGELES – A day after capturing 2010 ESPY Awards for Best Female Athlete, the highest individual honor for women, and Best Female Olympian, gold medalist Lindsey Vonn, of Vail, sent an outpouring of thanks to fans worldwide on Thursday.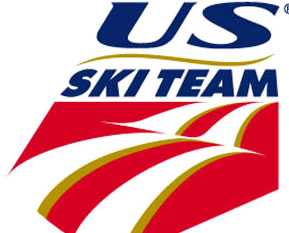 "This is such an incredible honor that wouldn't have happened without such amazing fans who supported me and the U.S. Ski Team not just at the Olympics, but throughout the season," said Vonn, who took the Best Female Athlete honor over tennis great Serena Williams and basketball players Maya Moore of the back-to-back National Champion Connecticut Huskies and WNBA superstar Diana Taurasi of the Phoenix Mercury.
Fellow Olympic gold medalist Shaun White (Carlsbad, CA), who defended his halfpipe crown in Vancouver, also captured ESPYS in both his nominated categories. He roped the Best Male Olympian honor in from a deep group of athletes that included Olympic super combined gold medalist Bode Miller (Franconia, NH), who garnered the full compliment of medals in 2010 to become the most successful Olympic alpine skier in American history.
White garnered the Best Male Action Sports award too, a category he's owned with wins in 2006, 2008, 2009 and now 2010. Of the seven years the category has existed, White has won it four times.
The one-of-a-kind ESPYS are determined entirely by popular vote by fans through text messages, Facebook and ESPN.com. Coincidently White and Vonn presented the Best Record Breaking Performance Award to John Isner and Nicolas Mahut, who produced the longest match in tennis history, lasting 11 hours, 5 minutes when Isner defeated Mahut 70-68 at Wimbledon.
Vonn also was up for the Best Female Athlete honor in 2008 after winning her first of three consecutive Audi FIS Alpine World Cup overall titles, but was edged by WNBA standout Candace Parker. It was the first time a skier, male or female, had been nominated in the Best Athlete category.
"This is coming from the fans," said Vonn, who was awestruck in 2008 during her first trip to the ESPYS. "Alpine skiing isn't basketball, tennis or golf, but the fans are showing that they're looking to see more of our exciting sport in the mainstream. Just by voting and cheering for us, they're helping to get it there."
Also representing alpine skiing was Julia Mancuso (Olympic Valley, CA), who won silver in both downhill and super combined in Vancouver to become the most successful Olympic female alpine skier in U.S. history. As a 21-year-old, Mancuso rocked the 2006 Olympics with gold in giant slalom. Hannah Kearney (Norwich, VT), 2010 moguls gold medalist, also was nominated in the Best Female Olympian category.
In the Best Female Action Sports division, X Games champion Jen Hudak (Salt Lake City, UT), was edged by Olympic halfpipe gold medalist Torah Bright of Australia. Hudak captured both the U.S. and Europe X Games skier halfpipe titles last winter in addition to the U.S. Championship. Skier halfpipe will make its debut at the 2011 Freestyle World Championships held Feb. 2-5 at Deer Valley Resort with the halfpipe at nearby Park City Mountain Resort in Park City, UT and is positioning for Olympic inclusion in 2014.
Other snowsports athletes represented at the ESPYS were first-time winter Paralympian Alana Nichols (Farmington, NM) and veteran Paralympic alpine skier Stephani Victor (Park City, UT). Nichols rolled to a four-medal alpine skiing haul in Vancouver with gold in both downhill and giant slalom, plus silver in super G and bronze in super combined. With that, she became the first American woman to earn gold in both summer and winter Paralympics. A three-time Paralympian Victor hoisted a 2010 gold medal in super combined and silver medals in both super G and giant slalom.
Despite an impressive haul of seven 2010 Paralympic medals between the pair, Nichols and Victor were edged in the Best Female Athlete with a Disability category by Amy Palmiero-Winters, who holds 12 world running records for female amputees and recently won the AAU Sullivan Award as the nation's top amateur athlete. Palmiero-Winters lost her left leg below the knee after a motorcycle accident.
On the men's side, the snowsport contingent was boosted by 2010 Paralympic biathlon bronze medalist Andy Soule (Pearland, TX), a military veteran who lost his legs during active duty in Afghanistan, captured bronze just five years after being introduced to nordic skiing. Soule missed out on an ESPY to Steve Cash, who recorded four straight shutouts in the net for the gold medal winning U.S. Sled Hockey Team in 2010.
"Across the board, it's amazing to have so many snowsport athletes represented at the ESPYS," added Vonn. "What Bode and Julia did at the Olympics was outstanding for U.S. alpine, but it was also amazing to be a part of a U.S. Olympic Team that was successful across the board. From Shaun on down, we're showing the world how incredible these sports are and the fans are supporting us."
Next up for Vonn and White are the 2010 Teen Choice Awards set for Monday, August 9 at 8 p.m. ET on FOX. Fans also determine the winners here and can vote once per day, every day at www.teenchoiceawards.com. The gold medal pair are nominated in the Female Athlete and Action Sports categories.

---

8 Comments on "Vail's Vonn thanks fans for double-ESPY Award wins"