Air Canada links Vail/Eagle County Airport to Toronto this ski season
Vail Resorts, Inc. (NYSE: MTN) in partnership with Air Canada, recently announced new, non-stop Air Canada flight service between Toronto (YYZ) and Vail/Eagle (EGE) Airports for the coming winter season beginning Dec. 14, 2013, through April 5, 2014.
The 120-seat Airbus A319 aircraft will offer a choice of Executive or Economy class service, and feature complimentary seatback entertainment throughout the aircraft. The new service will be the second non-stop western ski gateway from Toronto, behind Denver, making it easier than ever before for those traveling from Toronto and Eastern Canada to ski and snowboard Vail and Beaver Creek, two premier mountain resort destinations in the United States.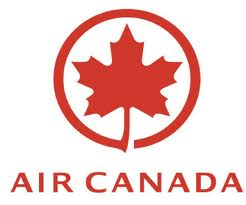 The new flight also allows for skiing and riding on the same day of travel, as well as the convenience of clearing customs and immigration prior to departure in Toronto. Eagle Airport is conveniently located approximately 25 miles from Beaver Creek and 35 miles from Vail, with seamless, door-to-door transfers to accommodations in Vail or Beaver Creek with Colorado Mountain Express, offering shared shuttle and private chauffeured SUV options.
"Consistent growth from the Canadian market over the last few years is a clear indication that Canadians recognize the value of Vail Resorts' industry-leading Epic Pass and the world class experience that comes with a visit to Vail and Beaver Creek," said Davy Ratchford, director of sales and marketing for Vail Mountain.
"Our partnership with Air Canada and the new nonstop service between Toronto and the Vail Valley will make the experience of traveling to and skiing and snowboarding at Vail and Beaver Creek that much more seamless and enjoyable. "
"This new direct nonstop service from Air Canada's Toronto hub is the first international direct service to the Eagle/Vail Valley and makes it easier than ever for our Canadian friends to visit," said Greg Phillips, director of aviation of Eagle Airport. "We are proud of our partnership with Vail Resorts and we are very excited to welcome this new flight for the coming winter season. We look forward to a long and mutually beneficial relationship with Air Canada."
Saturday service will be offered for the new nonstop flight, with convenient times that allow travelers to be on the slopes of Vail or Beaver Creek on the same day as arrival. The inbound flight schedule from Toronto will depart at 9:50 a.m., arriving at Eagle Airport at 11:45 a.m., allowing for afternoon skiing and riding at Vail or Beaver Creek.
Outbound flights from Eagle Airport will depart at 12:30 p.m., arriving in Toronto at 5:43 p.m., aligned with hotel check-out times or the option to enjoy some perfectly manicured corduroy or fresh powder tracks before the flight home. Daily connections are available with Star Alliance partner United Airlines for service from Eagle County Airport to Denver, connecting to Air Canada from Denver to Toronto. Air Canada also offers convenient connections to other major Canadian cities, including Montreal, Ottawa and Halifax.
"Air Canada is pleased to offer customers the convenience of the only non-stop service between Canada and Colorado's world-famous resorts of Vail and Beaver Creek Mountains," said Marcel Forget, vice president of network planning of Air Canada. "Customers beginning their ski holiday will appreciate the convenience of a mid-day arrival with just a short, 30-minute drive before reaching the slopes."
Go to www.aircanada.com for more information.
---

338 Comments on "Air Canada links Vail/Eagle County Airport to Toronto this ski season"