Colorado Parks and Wildlife to hold Sportsmen's Roundtable meeting in Eagle
Colorado Parks and Wildlife recently formed the statewide Sportsmen's Roundtable, a group of appointed and elected delegates charged with representing their constituent's outdoor-related concerns at bi-annual meetings with CPW officials.
As part of their ongoing effort to engage the public in discussions, the northwest region delegates to the roundtable will hold a public caucus meeting Thursday, July 25 from 5:30 to 7:30 p.m. in the Town of Eagle Public Library, 600 Broadway.
The delegates encourage everyone to attend and offer their suggestions, ideas and concerns during this and future caucus meetings they plan to hold in various parts of northwest Colorado.
"This has proven to be an effective way of gathering input and ideas from a wide variety of outdoor enthusiasts, including hunters, anglers and ATV riders, among others," said delegate Jim Spehar of Grand Junction. "But in order for this to work we need the public to let us know what their concerns are so we hope to see a good turnout of local residents at the meeting."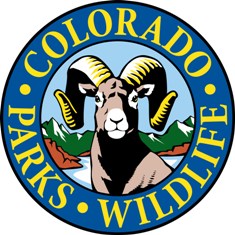 During the statewide Sportsmen's Roundtable meetings, 16 appointed members and two elected delegates from each region will have an opportunity to gather with CPW wildlife officials, including Director Rick Cables and Regional Managers. The face-to-face meetings provide a formal method for stakeholders to offer input early in the decision making process, giving agency officials information from the public that is valuable for making effective management decisions.
In an effort to broaden the reach and effectiveness of the northwest region caucus, the two elected representatives, Spehar and Kenny Marcella, both of Grand Junction, recently invited a third representative, Kristen Nestor, a Colorado Mesa University college student from Rifle to join the group. Nestor will provide perspective from younger people, an important demographic for the future of outdoor recreation.
"Because I talk to people that are my age on a daily basis, I can bring their ideas to the Sportsmen's Roundtable," said Nestor. "Anyone who hunts or fishes and recreates outdoors knows that attracting the younger generation is critical to the future of these activities in Colorado and across the country."
During the initial Sportsmen's Roundtable meeting in Denver last April, a variety of the public's concerns were brought to representatives of Colorado Parks and Wildlife, including habitat enhancements, hunter recruitment and retention and the future financial challenges faced by the agency.
At the local level, topics that have been brought before the region's delegates includes changes in the landowner voucher process, mule deer population decline, predators, auction and raffle, gun laws and the ratio of non-resident to resident license distribution.
"These are only a few of the important topics that we need to discuss," said Marcella. "It is vital that sportsmen provide their input to address these issues."
Who: Sportsmen's Roundtable Northwest Region delegates
What: Regional, public meeting and caucus
When: Thursday, July 25, 5:30 p.m to 7:30 p.m
Where: Town of Eagle Public Library, 600 Broadway, Eagle, Colo.
For more information about the Sportsmen's Roundtable, visit: www.bit.ly/sportsmensroundtable.
Colorado Parks and Wildlife manages 42 state parks, all of Colorado's wildlife, more than 300 state wildlife areas and a host of recreational programs. To learn more, please visit cpw.state.co.us.
---

161 Comments on "Colorado Parks and Wildlife to hold Sportsmen's Roundtable meeting in Eagle"