Natalie Morales to emcee Vail Living Well Summit Sept. 19-21
A household name in the news business, Natalie Morales will join the Vail Living Well Summit as the event emcee Sept. 19-21.
Prior to joining NBC's "Today, Show," Morales was an anchor and correspondent at MSNBC from March 2002 to February 2006. While working for NBC News, Morales has reported on and contributed to several major breaking news stories.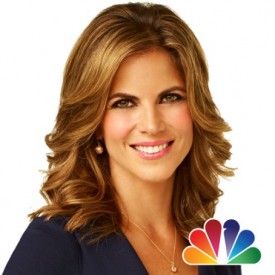 In October 2010, Morales live-translated and reported on the Chilean miner rescue -- coverage that was seen worldwide and recognized with a 2010 National Headliner Award.
In 2010, 2011, and 2012 Morales was awarded a Daytime Emmy award as part of "Today's" recognition as the best morning news program. Morales was also honored with the 2013 Gracie Award for Outstanding Series for her Dateline series, My Kid Would Never.
In addition to joining four-time Super Bowl winning quarterback Joe Montana, Vail Living Well Summit also offers the opportunity to ride, run, hike, do tai chi, and hang with other amazing and down-to-earth pro athletes such as Uta Pippig, marathon legend and Olympic Gold Medalist; David-Dorian Ross, t'ai chi master; and Freddie Rodriguez, four-time national pro champion and Tour de France pro cyclist.
For a complete lineup of presenters and activities or to register, visit the Vail Living Well website or call (970) 343-9918.
---

91 Comments on "Natalie Morales to emcee Vail Living Well Summit Sept. 19-21"