Riverfront Club hosting Jim Keegan Yoga Workshop
Club also offering 8-week Zumba class and hosting Yoga Studio Tour for the Cure on Oct. 19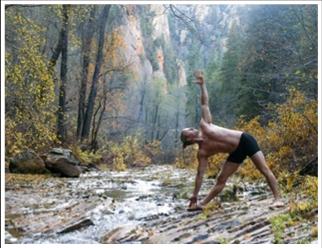 The Riverfront Club at The Westin Riverfront Resort & Spa at Beaver Creek Mountain is excited to announce it will host a Yoga Weekend Workshop with renowned yoga instructor Jim Keegan on Oct. 16-17.
The 2-day workshop will feature four sessions that explore the many aspects of your Yoga practice, including:
• Twists & Inversions - Twists help detoxify and reduce stress, while holding inversions can promote cardio-like blood flow to the head and heart. The class will help cleanse glands and organs, improve digestion and still the mind
• Arm Balancing Poses - Learn stability and strength through proper technique using the entire body in these levitating like poses
• Biomechanics - Learn the key muscles of Hatha yoga and how to use gravity as an expansive energy to take you deeper into your physical practice. Focus on ancient breathing techniques, such as Simhasana (Lion's Breath) and Neti nasal rinsing.
• Nine Obstacles on the Path of Yoga – Move past the mental, emotional, physical and spiritual blockages through conscious discovery
Jim Keegan, the founder of Yoga Nirvana Studio in Tempe, Arizona, served as the Head Yoga Teacher at Arizona State University for nine years and has taught workshops and retreats both across the country and internationally. The cost of the Yoga Weekend Workshop is $100 for the full program or $30 for each individual session. Early bird pricing is available until Oct. 8 - $80 for all 4 workshops or $25 for each individual program.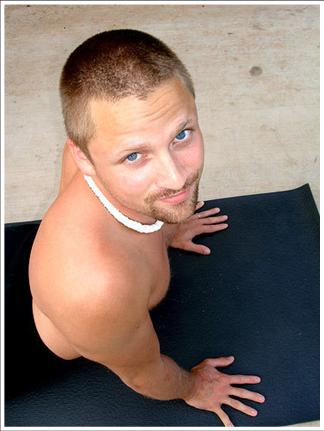 Make a weekend of it with a stay at The Westin Riverfront Resort & Spa at Beaver Creek Mountain! The Westin Riverfront is offering workshop attendees a special overnight rate of $139 per night for a spacious Studio Suite (up to 2 people) plus one yoga session per person. Additional yoga sessions may be added for a fee and upgrades to a 1-, 2- or 3-bedroom condominium are available. Rates do not include taxes or resort fees. To book, please call or 1-866-949-1616 or visit www.westinriverfrontbeavercreek.com and mention rate code YOGAPKG.
The Riverfront Club will also offer an 8-week Zumba class with Michelle Keane starting on Wednesday, October 6 at 6:50pm. Bring your dancing shoes – Zumba is a high-energy dance workout featuring Latin and International music. Join in the 8-week program - the first demo class is FREE! Cost after that is $15 per class for Alpine Members, who can also their punch cards, or $20 per class or a $100 8-class package price for non-members. The class is free for Riverfront Club Elite Members.
And on Tuesday, Oct. 19th from 6pm-8pm, The Riverfront Club will host the Yoga Studio Tour for the Cure. Please join us for a special practice to raise awareness and support for the Shaw Cancer Center Support Program. The class will be free, but donations are encouraged.
For more information or to sign up for a program, please call The Riverfront Club at (970)790-2051.

---

4 Comments on "Riverfront Club hosting Jim Keegan Yoga Workshop"