Applications for funding from Vail Valley Athlete Commission due by Nov. 5
With Indian Summer in full swing and an early morning chill in the air, local athletes are reminded that winter applications for funding from the Vail Valley Athlete Commission are due by November 5.
Conceived by Pepi Gramshammer and supported by the Vail Valley Foundation, Vail Resorts, the Town of Vail and the Beaver Creek Resort Company, the Vail Valley Athlete Commission is dedicated to providing financial support for local individuals competing in an international arena.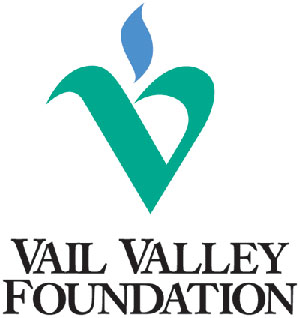 To be considered for funding, a competitor must participate in international competition, outside of North America; be a resident of the Vail Valley for a minimum of three years; apply as an individual, rather than a team and be 15-years-of-age or older.
"Over the course of the past 13 years," explained Jennifer Mason, Director of Operations for the Vail Valley Foundation, "the Athlete Commission has truly made a difference for some of our Vail Valley athletes and provided them with the opportunity to continue to pursue their goals. You look at athletes like Lindsey Vonn or Sarah Schleper and their early years on the U.S. Ski Team. The Athlete Commission helped pay for the training that made it possible for both of them to be able to excel on an international stage."
Established in 1997, the Vail Valley Athlete Commission has provided funding for numerous local athletes, including Vonn, and Schleper, as well as Chad Fleischer, Stacia Hookum, Toby Dawson, Chris Doyle, Jay Henry, Gretchen Reeves, Josiah Middaugh and Mike Kloser.
Last winter's recipients included both Schleper and her brother Hunter, along with nordic skier Kevin Hochtl and snowboarder Dylan Bidez.
While winter and summer opportunities to apply for Athlete Commission funding exist, applicants who meet the necessary criteria will only receive funding once per calendar year. The 2010 Winter Athlete Commission funds are slated to be distributed in mid-December.
Winter Athlete Commission applications may be downloaded from the Vail Valley Foundation website (www.vvf.org) by clicking the About the Foundation icon and then clicking What's In Print and Forms and Applications. Forms may also be picked up at the Vail Valley Foundation offices in Avon and should be submitted to the Foundation at P.O. Box 309, Vail, Co. 81658, to the attention of Jennifer Mason (jmason@vvf.org).. Applications may also be faxed to (970) 949-9265. For additional information, contact the Foundation at (970) 949-1999.
---

383 Comments on "Applications for funding from Vail Valley Athlete Commission due by Nov. 5"