Vail officials offer free sand, bags as water rises
With warmer temperatures this week contributing to rising waterways, the Town of Vail has established three distribution points for free sand material and empty bags for residents and merchants who wish to safeguard their property from the possibility of high water.
Sand and bags are available at the parking lot near the I-70 interchange in East Vail, at the Charter Bus Lot adjacent to the Lionshead parking structure and at the North Trail parking lot in West Vail. Residents should bring a shovel and be prepared to fill their own bags while supplies last. Contractors are asked to make their own arrangements for sandbags for commercial construction projects.

Spring run-off typically peaks between mid-May and mid-June. Snowpack in the Vail area is at 52 percent of normal for this time of year. According to Vail's Public Works Department, area streams most prone to flooding include: Black Gore Creek near The Heather and Gore Creek at the intersection of Bridge Road and Lupine Drive in East Vail; Mill Creek near Mill Creek Drive in Vail Village; Red Sandstone Creek near the Brooktree Condominiums; and Buffehr Creek from Circle Drive to the North Frontage Road in West Vail.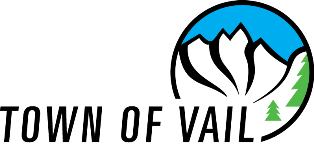 As the weather continues to warm, Public Works crews will begin daily water level checks at approximately 90 locations throughout the town, including culverts, catch basins and bridges. Nightly checks are added to the rounds once the peak run-off season hits.

Also, residents are reminded of the importance of being prepared for any emergency by assembling a kit containing a three-day food and water supply, as well as medications, toiletries, pet supplies, flashlight, radio and extra batteries. Visit www.ready.gov for more recommendations on personal emergency preparedness.

For more information, contact Vail Streets Superintendent Charlie Turnbull at 477-3425.
---

4 Comments on "Vail officials offer free sand, bags as water rises"