Kathy Morrow Trio featured during Sunday's Jazz @ The Market in Vail
The Vail Jazz Festival is in full swing with three or four performances each week from July through September, including the popular free series, Jazz @ The Market and Jazz @ Kelly Liken on Sunday, July 8.
In partnership with the Vail Farmer's Market and Art Show, Jazz @ The Market is held each Sunday in the Jazz Tent at Solaris. The performances take place from 12 p.m. – 3 p.m. and this week features singing and swinging with the Kathy Morrow Trio. Jazz vocalist Kathy Morrow recently played the Sacramento Music Festival and in November will embark on her fourth overseas tour to Sweden.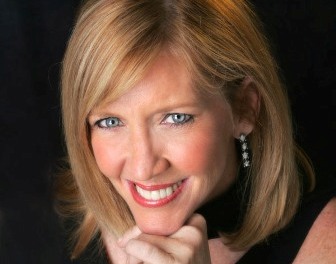 Morrow will also join local jazz master Tony Gulizia on Sunday evening at restaurant Kelly Liken for the Jazz @ Kelly Liken summer-long series to compliment Liken's Sunday Harvest dinners. Each week, Gulizia teams up with special guests to present jazz performances of diverse styles beginning at 8:30pm. Reservations are recommended.
About the Vail Jazz Festival:
With 40 performances from June 24 through September 3, the 18th annual Vail Jazz Festival presents headliners such as Marcia Ball, Byron Stripling, the Jeff Hamilton Trio and the Brubeck Brothers Quartet in a variety of ticketed and free events in intimate indoor and unique outdoor venues throughout Vail. Featuring diverse jazz genres from straight-ahead and Latin, to swing and the Great American Songbook, the Festival culminates with the Labor Day Weekend Jazz Party featuring more than 30 hours of music in a five-day celebration of jazz.
Jazz @ The Market 2012:
7/8: Kathy Morrow Trio, Singing and Swingin'
7/15: Chuck Lamb & Cohencided, Straight Ahead Jazz
7/22: Ginga Band, Brazilian-Venezuelan Beats
7/29: Lionel Young Band, Electric Blues Violin
8/5: Justin Allison Trio, The American Songbook
8/12: Salsa Con Jazz, Latin Jazz and Salsa
8/19: Laura Newman Trio, Classic Jazz and Funk
8/26: Tony G's Jam, Swing to Bebop
For more information about the Vail Jazz Festival and the Labor Day Vail Jazz Party, call 888-VAIL-JAM (888-824-5526) or visit www.vailjazz.org. The Vail Jazz Festival is presented by the Vail Jazz Foundation.
---

7 Comments on "Kathy Morrow Trio featured during Sunday's Jazz @ The Market in Vail"