Vail Symposium announces summer season schedule for 2012
The Vail Symposium's Summer 2012 season kicks off Friday, June 8 with a fresh lineup of exciting, unique and thought-provoking programs that is sure to make this a Symposium season to remember.
"This summer season will be filled with our most popular series, and will add a new dimension to the programs in those series," said Symposium Executive Director Liana Moore. "We have brought back a documentary film series that includes talks with the producers, an art series with an experiential component, a geology tour, and the Speaking Locally series that includes both a leadership and an archeology program. And the summer will conclude with a signature program, Living at Your Peak, a two and a half day interactive health and fitness experience."
Created in 1971, the Vail Symposium was conceived as a weekend-long think tank attracting not only the majority of townsfolk, but also policy shapers from across the state and nation. Throughout the years the Symposium has diversified and expanded its scope with a dedication to timely, thought-provoking programs that have relevance to the community and world.
Beaver Creek Documentary Film Series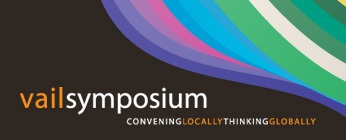 The Beaver Creek Documentary Film Series features five notable and award-winning documentaries by Colorado filmmakers, screened over five days, for one week this June (June 25-29). Join these films' producers, directors and writers following each screening for discussions regarding the themes presented in the films. Attendees will also have the opportunity to continue the conversation over dinner with the filmmakers following the screening and lecture.
"We are so proud to produce the first annual Beaver Creek Documentary Film Series with Beaver Creek Resort Company, the Park Hyatt and the Beaver Creek Merchants Association," said Vail Symposium President and CEO Alby Segall. "Documentary films are an ever changing art form, and we in Colorado are fortunate to be the home of some of the world's best artists. This week of film will be one of the Vail Valley's summer highlights."
The series begins on Monday, June 25 with the 2012 Academy Award Winner for Documentary (Short Subject) "Saving Face," which chronicles the lives of two Pakistani women, victims of brutal acid attacks, as they attempt to bring their assailants to justice and move on with their lives. The film's director and producer Daniel Junge and producer Alison Greenberg will lead the post-film discussion. The series continues through the week with director Daniel Junge and his film "Chiefs" (June 26); "Climate Refugees" with writer, director and producer Michael Nash and producer Patrick McConathy (June 27); and "U.S. Healthcare: The Good News" with producer Lisa Hartman and story consultant Ed Stein (June 28). The series concludes on Friday, June 29 with paraplegic Chris Waddell's film "One Revolution," which follows Waddell's ascent of Africa's tallest mountain, Mount Kilimanjaro, on his specially designed handcycle.
Speaking Locally
The programs in this series highlight the talent, passion, skill, and experiences of extraordinary community members in our region. As part of the Vail Symposium's mission to offer affordable programs to the community, the Speaking Locally series is free.
On Thursday, July 19 business leaders and authors of "Triple Crown Leadership: Building Excellent, Ethical and Enduring Organizations," Bob and Gregg Vanourek will give business and organization leaders the tools they need to achieve results, act ethically and see their work endure.
On Monday, August 27 venture back in time with Mark Varien, Research and Education Chair at Crow Canyon Archaeological Center in Cortez, Colorado, for a look at the deep history of the Pueblo Indians. Varien will share his knowledge of the origins of the Pueblo in the Mesa Verde region of Southwest Colorado, and discuss the Center's newest research initiative: The Basketmaker Communities Project.
Art & Culture
The Arts & Culture series goes hands-on this summer with programs that go beyond the standard lecture format in order to put the ideas discussed into practice, beginning with a lecture and workshop led by organic gardening guru and author of "Teaming with Microbes: The Organic Gardener's Guide to the Soil Food Web" Jeff Lowenfels (June 8 & 9). On July 10 Dr. Vince Matthews, State Geologist of Colorado, will lead a tour of area glacial valleys, exploring and examining a variety of glacial features on a loop through Minturn, Leadville, Copper Mountain, and Frisco.
The experiential programs continue in August with two artist lectures and workshops; the first led by Denver artist Todd Siler (August 8), and the second with author and artist Victoria Rabinowe, who will lead attendees through the process of designing a dream book (August 13 & 14). World-renowned gem cutter Bernd Munsteiner rounds out the Arts & Culture lineup with a discussion about his life's work and a viewing of some of his favorite pieces (July 24).
Signature Events
During the winter of 2011, the Vail Symposium made a concerted effort to begin raising the level of programming and identified a couple of events per season as signature events. This season the organization introduces Living At Your Peak, a program intended to become a signature event every summer for years to come.
Living At Your Peak (September 13-15) is a two and a half day summit designed to help participants discover how to live longer, better and influence positive change in the well-being of the world around them. The program will lead guests through a customized interactive experience with world-renowned experts and leaders in the fields of healthcare, fitness and wellness, and will offer an opportunity to participate in an online community that will continue the experience throughout the year. Tennis champion and inspirational speaker Martina Navratilova will participate in the inaugural event as the keynote speaker.
Fundraisers
The summer wraps up with a fundraiser that encompasses all of the key components that create this Symposium season, a wine and bike tour through some of Colorado's most epic landscapes (September 17-20). Stefani Jackental, author of "Wanderlust Wining," will lead 20 thirsty fun-seeking cyclists from Palisade to Paonia to Carbondale to Vail. Each day will be spent pedaling past verdant vineyards and climbing the scenic switchbacks of Colorado National Monument and Mesa Pass. Each evening will be spent refueling and kicking back with farm-to-table suppers paired with tantalizing wine tastings.
Visit www.vailsymposium.com for a complete list of events and event dates, times and locations. Tickets to all events can also be purchased online. Become a Vail Symposium donor and you can receive email reminders about upcoming programs, newsletters and discounted tickets to programs. To stay up to date on all Vail Symposium programs join their Facebook group, follow them on Twitter or sign up for their newsletter. Call 970.476.0954 for more information.
---

520 Comments on "Vail Symposium announces summer season schedule for 2012"