Kirk Keller named new general manager of TV8, TV17
Vail Resorts announced recently that Kirk Keller has been named general manager of TV8 and TV17. In his new role, Keller is overseeing all television operations for the two stations and will work closely with Vail and Beaver Creek resorts and the surrounding Vail Valley community to build on the strengths of TV8 and TV17 to provide locals and guests with the highest quality resort programming and advertisers with an effective means to market their businesses.
He is replacing Bill Ross who accepted a position with A&E Television Networks in Chicago earlier this year. Keller will report directly to Chris Jarnot, vice president and chief operating officer for Vail Mountain.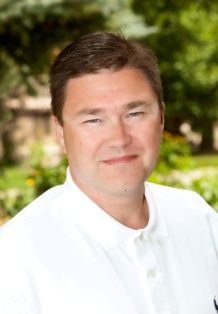 "Kirk's background in broadcasting and marketing in similar-sized towns in Texas and Missouri lends itself well to the tight-knit communities of the Vail Valley," said Jarnot. "I'm confident that Kirk will be able to drive business for TV8 and TV17 and pursue new opportunities to improve programming and enhance our guests' experiences."
Keller brings more than 25 years of broadcast and marketing experience to TV8 and TV17. He previously served as general sales manager and host of KVHC-LP in Kerrville, Texas, where he created several new programs and helped boost the billing and reputation of the station within the community.
From 2006 to 2009 he was general manager of KMID-TV, the ABC affiliate in Midland, Texas. Prior to that, Keller owned and operated a regional advertising agency in Joplin, Mo. responsible for writing and producing award-winning commercial announcements for a wide variety of clients. He also was sales manager of one of the nation's most successful four-station radio clusters in Missouri prior to starting up the advertising agency. He is a graduate of Missouri Southern State University.
Keller recently relocated to the Vail Valley with his wife and two children.
TV8 and TV17 are available from East Vail to Edwards through Comcast and parts of Wolcott, Cordillera, Eagle and Eagle Ranch through CenturyLink. For more information about TV8 and TV17, visit http://tv8vail.com/.
---

207 Comments on "Kirk Keller named new general manager of TV8, TV17"