Taping of new reality show prompts Rancics to change Vail luncheon date
Congratulations to Giuliana and Bill Rancic for being named the hosts of the upcoming NBC prime time show "Ready for Love" which will be airing during the Fall of 2012. Due to the taping schedule of their new show, the Vail Breast Cancer Awareness Group has changed the date of its Celebration of Life luncheon from Friday, July13 to Sunday, July 15. The event will still be held at the Vail Marriott Mountain Resort & Spa.
One of America's most celebrated celebrity couples, the Rancics have explored deeply personal issues, such as Giuliana's ongoing bout with breast cancer and her struggles to become pregnant, on their hit reality TV show, Giuliana and Bill, on the Style Network. Recently, the happy couple announced that they are expecting their first child, this summer.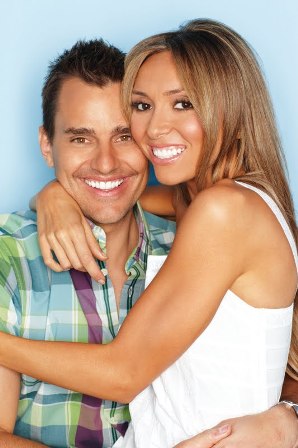 "The Vail Valley cannot wait to welcome such a courageous young woman who has battled breast cancer and simultaneously has reached out to so many others in their time of need," said Kristin Kenney Williams, President of the Vail Breast Cancer Awareness Group.
The Rancic's will provide a unique couple's perspective on battling breast cancer and facing the many decisions that came their way.
The event gets underway with a silent auction, followed by the "bruncheon" and the keynote address by the Rancics.
For those out-of-towners attending, the Marriott is offering a room rate of $189 for July 14.
Tickets for the Celebration of Life Luncheon are $125; sponsorship tables are also available. Please call 970-479-8595 or go to www.vailbreastcancerawareness.org for more information.
---

774 Comments on "Taping of new reality show prompts Rancics to change Vail luncheon date"