Living at Your Peak wellness experience set for Sept. 13-15 in Vail
Health enthusiasts from around the country will gather to network with marathon legends, cycling champions, renowned medical researchers and the nation's leading health and fitness experts at Living at Your Peak (www.livingatyourpeak.org), the Rocky Mountain region's premier wellness experience.
The inaugural summit, to be held September 13-15, 2012, in Vail, Colo., is the nation's only gathering designed to help health-conscious individuals and influencers discover how to live longer, better and impact the wellbeing of their world.
"Living at Your Peak is designed to promote life-long health and fitness through customized experiences in an intimate setting," said Jamie Stone, Living at Your Peak event champion and a board member of the Vail Symposium, a nonprofit organization responsible for Living at Your Peak. "With exclusive access to proven experts and peak performers in the fields of fitness, nutrition, cognitive and emotional health, medicine and cutting-edge research, our guests will gain valuable insight into the changes they can make in their daily lives that will affect their future health."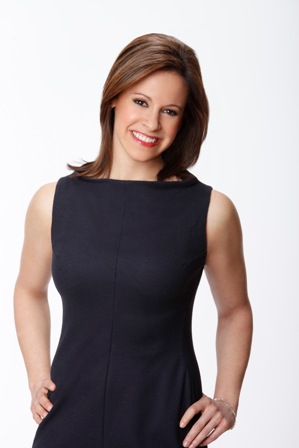 Jenna Wolfe, co-anchor of NBC News' Sunday TODAY show, will emcee the event, which is intended for individuals who are interested in learning how to maximize their health, as well as corporate, non-profit and government leaders. The summit offers guests unparalleled access to accomplished world champions; internationally recognized trainers, coaches, researchers and doctors; top chefs, nutritionists and world-class restaurants; and peer networking opportunities.
Among others, confirmed presenters include:
• Ellen Miller, coach of the U.S. Olympic women's running team, Mount Everest climber and adventure racer;
• C. Noel Bairey Merz, MD, director of the Women's Heart Center at Cedars-Sinai, trailblazer and leader in preventive heart health;
• James Hill, MD, executive director of the Colorado Center for Health & Wellness, leading expert and author on nutrition; and
• Scott Small, MD, professor of neurology, Columbia Neuroscience, nationally renowned expert on brain health.
Additional presenters will be announced as the event nears. Visit www.livingatyourpeak.org for details.
Living at Your Peak sessions will offer interactive components to engage guests beyond a traditional presentation environment. Session themes include:
• Health: Guests will better understand their own health through preventive health checks, learn what causes injuries during an interactive session at the nation's leading orthopedics laboratory and master healthy eating practices with top nutritionists and chefs.
• Fitness: Guests can bike, hike and golf with world-class athletes and discuss the physical and psychological aspects of training with leading fitness experts.
• Longevity: Guests will learn how to extend their physical wellbeing with wellness, cardiac and nutrition experts. They will also discover how to extend their mental acuity as they complete brain challenges and examine meditation's physiological effects with leading researchers.
Guests will complete a pre-attendance survey to create an individualized agenda and establish physical and mental goals to be addressed through specific programming. A personal concierge will manage guests' event needs, including session scheduling and weekend activities planning. Follow-up coaching, an interactive online community and a winter series will empower guests to take home their Living at Your Peak experience and positively impact their personal networks.
"We want Colorado to be the healthiest state in the nation because healthy living is a strong driver of economic and tourism well-being," said Colorado Governor John Hickenlooper. "Conferences like the Vail Symposium's Living at Your Peak can move us in that direction through their commitment to physical, intellectual and emotional health and well being."
Living at Your Peak registration is $1,000 until June 30 and $1,200 beginning July 1, and includes priority access to event sessions, event coordination with a personal concierge, exclusive access to VIP events and gourmet meals prepared by Vail's internationally renowned chefs. Spouse passes are $300 and individual session fees start at $50 per session.
The summit is organized by the Vail Symposium, a grassroots, non-profit organization providing thought-provoking, diverse and affordable educational programs to the Vail Valley community. Event sponsors include Vail Valley Medical Center, HealthONE, the Town of Vail, The Steadman Clinic, Vail Summit Orthopedics, Triumph Development, the Vail Daily, Antlers at Vail, Vitality Center, Udi's, The Biegler Foundation, Colorado Access and Wendy and Paul Raether.
For more information about Living at Your Peak, please visit www.livingatyourpeak.org.

---

0 Comments on "Living at Your Peak wellness experience set for Sept. 13-15 in Vail"
Be the first to comment below.