Six candidates seek two seats in Vail Recreation District election
The Vail Park and Recreation District's (VRD) special district election will take place Tuesday, May 8 in which voters will seat two directors to the VRD board to serve a four-year term. Six candidates, Susan Bird, Stephen Connolly, Ross Davis, Jr., Michael Kurz, Bill Suarez and incumbent Jeffrey Wiles, are running for the two Board of Director seats.
April 9 is the last day to register as a Colorado voter for the May 8 regular special district election. Eligible voters include anyone registered to vote in the State of Colorado who also meets one of the following requirements:
The owner (or spouse of the owner) of taxable property within the boundaries of the VRD, (this includes property owners who own within the boundaries of the VRD but live elsewhere in Colorado), or
A resident of the VRD for not less than 30 days, or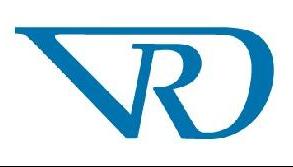 A person who is obligated to pay taxes under a contract to purchase taxable property in the VRD
Mail-in voting requests are now being taken and can be downloaded by clicking here or in writing at the VRD administration office. The final day to request a mail-in ballot is May 1 if the ballot is to be mailed. The final day for walk-in mail in ballot requests is May 4.
Voters will cast ballots from 7 a.m. to 7 p.m. Tuesday, May 8 at the Town of Vail Municipal Building, 75 South Frontage Road.
For additional election information, contact Cheri Curtis, the Designated Election Official, at 970-926-6060 ext. 4 or Lori Gordon with the Vail Recreation District at 970-479-2279. For information on registering as a Colorado voter, contact the Eagle County Clerk's Office at 970-328-8710.

---

2 Comments on "Six candidates seek two seats in Vail Recreation District election"