Vail Breast Cancer Awareness Group announces Giuliana and Bill Rancic as guest speakers for annual luncheon
One of America's most celebrated celebrity couples, Giuliana and Bill Rancic, will share their heartwarming, motivational perspective on surviving breast cancer when they appear as guest speakers at the Vail Breast Cancer Awareness Group's 18th Annual Celebration of Life Luncheon on Friday, July 13.
The event will be held at the Vail Marriott Mountain Resort & Spa.
The Rancics have explored deeply personal issues such as Giuliana's ongoing bout with breast cancer and her struggles to become pregnant on their hit reality TV show, Giuliana and Bill, on the Style Network – now entering its fifth season.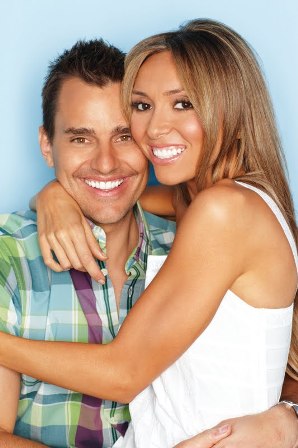 Considered one of the nation's preeminent entertainment and fashion journalists, Giuliana can also be seen nightly as co-anchor of E! News and co-star of E!'s popular Fashion Police team with legendary comic Joan Rivers. Giuliana also writes a weekly fashion column for OK! Magazine and her popular FabFitFun daily newsletter.
This year she created "Fab-U-Wish," a program to grant fashion, beauty and celebrity-themed wishes to women battling breast cancer.
"The Vail Valley cannot wait to welcome such a courageous young woman who is currently being treated for breast cancer and simultaneously reaching out to so many others in their time of need," said Kristin Kenney Williams, President of the Vail Breast Cancer Awareness Group (VBCAG).
Bill Rancic vaulted onto the national scene in 2004 as the winner of Donald Trump's first season of NBC's "The Apprentice." The Chicago real estate developer is also the founder of the highly successful Cigars Around the World online retail outlet. Bill is also a sought-after motivational speaker and expert on entrepreneurship.
"Having both Bill and Giuliana will provide a unique couple's perspective on battling breast cancer, and we hope more survivor's spouses and men in general will attend this year's event because of Bill's invaluable perspective," Kenney Williams said.

The event gets underway with a silent auction from 11 a.m. to noon, followed by the luncheon and the keynote address by the Rancics from noon to 2 p.m.
Tickets for the Celebration of Life Luncheon are $125; sponsorship tables are also available. Call 970-479-8595 or go to www.vailbreastcancerawareness.org for more information.

---

3 Comments on "Vail Breast Cancer Awareness Group announces Giuliana and Bill Rancic as guest speakers for annual luncheon"