Keystone's Murphy named new director of Vail Snowsports School
Vail Resorts announced today that Bobby Murphy has been named director of the Vail Snowsports School, replacing Pete Sonntag who was recently appointed vice president and general manager of Heavenly Mountain Resort in Lake Tahoe.
Murphy brings more than 20 years of ski industry experience to Vail, and as a current, two-term member of the Professional Ski Instructors of America (PSIA) National Alpine Team, he is recognized as one of the most accomplished snowsports professionals in the country.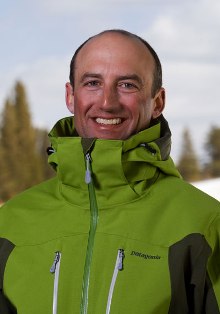 "I am thrilled to welcome Bobby to Vail and believe his experience, perspective, attitude and leadership will continue the Vail Snowsports School's progression as the world's largest and premier ski and snowboard school," said Chris Jarnot, senior vice president and chief operating officer of Vail Mountain.
In 2008, Murphy joined Vail Resorts as director of skier services at Keystone Resort, where he led the Ski and Ride School and was responsible for ticket sales, child care and racing. Prior to his position at Keystone, Bobby served as Vice President of Resort Services and Ski and Snowboard School at Telluride Ski Resort, and at Crested Butte in the ski & snowboard school as a manager of both the children's and adult's programs. In addition to being a PSIA National Alpine Team Member, Murphy is a technical reviewer for 32 Degrees: The Journal of Professional Snowsports Instruction, and has been a featured expert ski instructor in SKI Magazine. He holds a Bachelor of Science degree in commercial recreation from the University of Iowa.
Bobby will begin his transition to Vail next week and, along with his wife Jenny and two young daughters, will relocate from Summit County to the Vail Valley. He will report directly to Jarnot.
For more information about Vail Mountain, visit www.vail.com.
---

346 Comments on "Keystone's Murphy named new director of Vail Snowsports School"