Renowned arts education leader to teach special class for top Avon Elementary students
The founder of the national program that resulted in the creation of Celebrate the Beat will make a trip to the Vail Valley Saturday, September 4, as internationally renowned arts education leader Jacques d'Amboise conducts a special Celebrate the Beat master class for top students from the Avon Elementary School program.
Scheduled from 11 a.m. to 12:30 p.m. at the Gerald R. Ford Amphitheater and open for public viewing, the class will provide an intimate behind the scenes look at the program, culminating with a 20-minute dance demonstration at noon.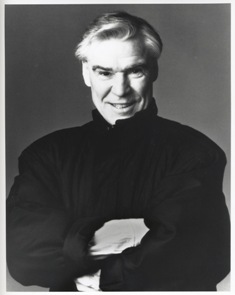 "We are honored to be able to host Mr. d'Amboise in Vail," explained Jean McSpadden, Director of Education for the Vail Valley Foundation, "and it will be an incredible treat for the Celebrate the Beat students to learn from the master."
Recognized as one of the finest classical dancers of our time, d'Amboise is now a leader in the arts education field with a model program that transforms thousands of school children via the magic and discipline of dance. In 1976, while still a principal dancer with New York City Ballet, he founded the National Dance Institute in the belief that the arts have a unique power to engage and motivate students towards excellence.
He is the recipient of numerous awards, including the Kennedy Center Honors and the MacArthur Genius Award. Since its inception, National Dance Institute programs in New York City and associate programs, including Celebrate the Beat, have reached and influenced over 2 million children.
The gates of the Ford Amphitheater will open at 10:30 a.m. in anticipation of the master class.
Celebrate the Beat was incorporated into the Vail International Dance Festival in 2007 via a one-week program that brought free movement and joy to the inaugural group of Vail Valley children. The program was added to the curriculum of Avon Elementary School in 2008 and currently serves nearly 1,000 students in Eagle County thanks to the support of the Vail Valley Foundation.
Celebrate the Beat is a project of the Vail Valley Foundation. For additional information, visit www.vvf.org.

---

86 Comments on "Renowned arts education leader to teach special class for top Avon Elementary students"