Carpenter, Phinney delve into Olympic journey at free Vail Symposium program
The Vail Symposium's Unlimited Adventure Series continues Thursday night with "The Olympics Now and Then" featuring Olympic cycling medalists Davis Phinney and Connie Carpenter.
The free program at Vail's Donovan Pavilion starts with a reception at 5:30 p.m., followed by a 6 p.m. lecture.
Phinney is a two-time stage winner of the Tour de France and an Olympic medalist. His wife, Carpenter, has also won several world cycling medals, including an Olympic gold in the cycling road race in the 1984 Games.
Carpenter is one of a handful of two-sport Olympians and is also one of the youngest to have ever competed in the Olympics, having first participated as a speed skater when she was 14.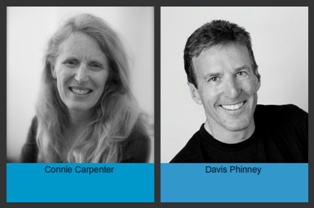 Their son Taylor is also a professional cyclist and competed in the 2008 Olympics.
They will share their journey to the Olympic Games in Los Angeles in 1984 as compared with their son Taylor's quest for gold in London 2012. What has changed? What motivates an Olympic athlete? What lessons have they learned? What advice do they give Taylor?
At the age of 40, Phinney was diagnosed with early-onset Parkinson's disease. His book "The Happiness of Pursuit" is the story of how he sought to overcome the disease by reaching back to what had made him so successful on the bike and adjusting his perspective on what counted as a win. Books will be available for sale at the program.
The program is presented in partnership with the Town of Vail Public Library and is sponsored in part by Town of Vail, Aberle Investment Management, Crazy Mountain Brewing Company, Sundance Water Company, Red Bull and LÄRABAR, Slifer Smith & Frampton & TV8 .
Go to the Vail Symposium website for more information.
---

27 Comments on "Carpenter, Phinney delve into Olympic journey at free Vail Symposium program"