Vail Valley Foundation nonprofit grant process kicks off Sept. 1
The Vail Valley Foundation's 2010 grant process will get underway September 1 as the nonprofit organization begins accepting applications for funding from other qualified nonprofit entities.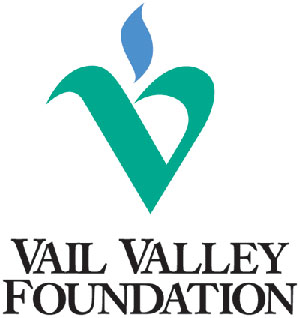 The Foundation annually strives to assist other organizations with similar objectives, based on available year-end funding, having contributed over $11.1 million since the group's inception in 1981. Grant applications will be accepted from September 1 through October 31, 2010, with final funding decisions due in late December, following the Foundation's semi-annual board of directors meeting.
"When you mention the Vail Valley Foundation," explained Ceil Folz, President of the Foundation, "I think most people would immediately make the connection with our athletic, cultural and educational events. However, a very important part of our mission statement is to help other nonprofit groups in their quest to make the Vail Valley a better place to live and visit."
The Vail Valley Foundation will accept and consider grant requests from organizations that meeting the following criteria:
• Conduct activities and programs consistent with the mission statement of the Vail Valley Foundation (To enhance and sustain the spirit of the Vail Valley by providing leadership in educational, athletic and cultural endeavors);
• Are qualified tax-exempt under section 501 (c) 3 of the Internal Revenue code;
• Require support for clearly defined specific projects
• To the extent possible, utilize the Vail Valley Foundation support as a lever to develop broader funding, or apply funds to initiate programs, which can continue on a self-supporting basis.
For a complete list of grant guidelines and submittal instructions, contact Dionne Drugan at
ddrugan@vvf.org
or (970) 949-1999.
---

899 Comments on "Vail Valley Foundation nonprofit grant process kicks off Sept. 1"