Isaak, jazz tribute to Ella Fitzgerald added to Vilar Performing Arts Center lineup
The most recent additions to the Vilar Performing Arts Center's (VPAC) 2011-2012 winter concert series are rock crooner Chris Isaak and a multi-media salute to Ella Fitzgerald with jazz artist Ann Hampton Callaway.
Chris Isaak, known for his vintage rock 'n' roll sound, movie star looks and hit songs "Wicked Game," "Baby Did a Bad, Bad Thing" and "Somebody's Crying" will perform on Tuesday, March 13 at 7:30 p.m.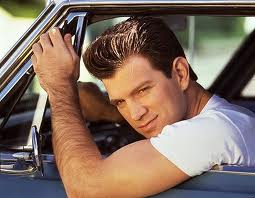 Isaak recently released his 13th album, Beyond the Sun, which recaptures the glory days of Memphis, Tennessee's Sun Studio and the visionary artists who got their starts there. The album includes Johnny Cash's "Ring of Fire," Jerry Lee Lewis' "Great Balls of Fire," Elvis Presley's "Now or Never" and more. Isaak returns to Beaver Creek, after playing to a sold out crowd at the VPAC in July.
Ann Hampton Callaway is one of the leading champions of the great American songbook, having made her mark as a singer, pianist, composer, lyricist, arranger, actress, educator, TV host and producer. A born entertainer, her unique singing style blends jazz and traditional pop, making her a mainstay in concert halls, theaters and jazz clubs as well as in the recording studio, on television and in film.
Callaway is best known for her Tony-nominated performance in the hit Broadway musical Swing! and for writing and singing the theme song to the hit TV series "The Nanny."
Callaway's VPAC concert on March 11 at 7:30 p.m. is in collaboration with the Vail Jazz Foundation's inaugural Winter Jazz Series and is a multi-media salute to Jazz legend Ella Fitzgerald, complete with narrative, video and song.
Tickets available at: www.vilarpac.org
---

0 Comments on "Isaak, jazz tribute to Ella Fitzgerald added to Vilar Performing Arts Center lineup"
Be the first to comment below.