Vail Town Council schedules special Aug. 31 meeting to discuss skier-drop-off transfer
The Vail Town Council has scheduled a special meeting beginning at 3 p.m. Aug. 31 to discuss transferring the location of a Vail Resorts' skier drop-off requirement that is currently under construction on the First Chair development site at 600 West Lionshead Circle.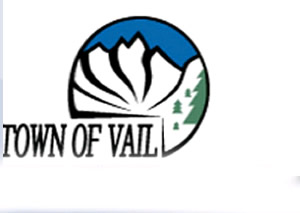 The site is owned by Vail Resorts and construction has been underway since mid-April to build 42 employee housing units to fulfill the company's housing requirements associated with completion of the Arrabelle at Vail Square. The First Chair project also requires construction of nine skier drop-off spaces as a condition of the project's approval which occurred on Feb. 9, 2009.
Since then, the town has begun construction of 20 skier drop-off spaces in what has been identified as a more convenient location on the west end of the LionsHead parking structure as part of the LionsHead Transit Center phase-one project. As a result, the town has been negotiating with Vail Resorts to remove an easement for skier drop-off on the First Chair site and transferring the skier drop-off location to the LionsHead parking structure in exchange for a payment to the town of $725,000. The First Chair site would then be reconfigured to add additional parking in place of the nine skier drop-off spaces.
Town Council members will consider a resolution in support of the skier drop-off transfer at the Aug. 31 special meeting which was scheduled to accommodate a tight construction timetable which calls for completion of the First Chair project by April 2011.
The meeting will be held in the Vail Town Council Chambers, 75 S. Frontage Rd., and will include a public hearing. The skier drop-off discussion is the only item on the special meeting agenda. Regular town council meetings will resume on Sept. 7 with a work session and evening meeting. Agendas are posted on the town's website at agenda.vailgov.com in advance of the meetings.
For more information, contact Town Attorney Matt Mire at 479-2107.
---

368 Comments on "Vail Town Council schedules special Aug. 31 meeting to discuss skier-drop-off transfer"