Vail Golf Course closes for season as Vail Nordic Center gears up
The Vail Recreation District (VRD) has closed the the Vail Golf Club and its Pro Shop following the recent snowy weather.
No additional public play will be available this fall due to winter preparations to ready the greens, fairways and tee boxes for next season and work to prepare the course for Nordic activities. With the recent snowfall, the Coal Bucket Classic will not take place in 2012.
The Vail Nordic Center is ramping up its operations for the 2011-12 Nordic season and will open the retail shop Thursday (11-3) and will be selling both season passes and Nordic and backcountry ski gear. The retail shop will be open from 10 a.m. to 5 p.m. Tuesdays through Sundays until there is enough snow to open for the season and then 9 a.m. to 5 p.m. daily throughout the season.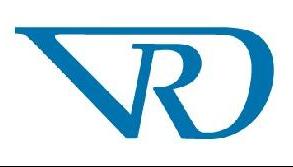 Mia Stockdale, who co-owns and operates the Nordic Center with Shane Sluder, says they're excited for the snow to fall and get Nordic activities up and running. Stockdale says when the retail shop opens Friday, customers will enjoy new equipment at great prices, a new fleet of children's seasonal rentals, as well as discounted season pass prices through Saturday, Nov. 26. Pass prices are $80 for adults and $40 for students.
"This will be our sixth year operating the Nordic Center and each year we continue to watch the sport grow in the community and with visiting guests," said Stockdale. "We'll have our annual instruction programs again this year and will also be offering new and exciting programs throughout the season."
The annual Vail Nordic Center Ski Swap will take place from 9 to 5 p.m. Saturday, Nov. 19 as a fundraiser for Ski and Snowboard Club Vail's Nordic program and the Vail Nordic Club.

For more information, call the Vail Golf Club at 970-479-2260 begin_of_the_skype_highlighting 970-479-2260 end_of_the_skype_highlighting. For details on the Vail Nordic Center, go to www.vailnordiccenter.com or call 970-476-8366 begin_of_the_skype_highlighting 970-476-8366 end_of_the_skype_highlighting. For additional details on all VRD offerings and activities, click here.

---

24 Comments on "Vail Golf Course closes for season as Vail Nordic Center gears up"