Vail Town Council election: Where have all the leaders gone?
I did an interesting interview with Kent Logan the other day at his Potato Patch home, and he had some pretty pointed things to say about his four years on the Vail Town Council from 2003 to 2007.
Basically, he's proud of the fact that he helped kick start an economy that was in the doldrums following 9/11 by accelerating the stalled redevelopment of Vail Village and Lionshead that residents and guests have been enjoying the last several years despite a global recession.
But to me the most interesting thing he had to say is that Vail is aging rapidly and it's now up to the next generation to take over the leadership reins. Logan doesn't ski anymore, and he and his wife Vicki are spending a lot more time at their home in Arizona. They're still very involved in the community, but Logan says it's now up to Vail's Generation Next.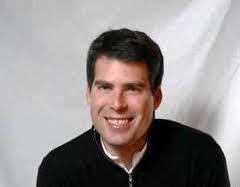 Problem is, there may not be a viable next generation.
Vail Town Clerk Lorelei Donaldson emailed me today that only three petitions have been picked up to run for four seats in the Vail Town Council election on Nov. 8. No one has turned a petition in, and they're due at 5 p.m., Oct. 7 – or two weeks from Friday.
Even Greg Moffet, who served on council from 1999 to 2007 and sent out a press release Wednesday saying he's running again, still had not turned in his petition. Donaldson wouldn't tell me who picked up the petitions, in case someone changes their mind, but let's assume Moffet picked up one of the three.
That means just two other Vail residents are even interested in running with a little over two weeks left. Incumbents Andy Daly and Margaret Rogers may have picked up the other two, as both are reportedly interested in running again. Kim Newbury is term-limited and can't run again, and Mayor Dick Cleveland has said he'll run again if no one else steps forward. Get ready to run, Dick. Vail's Generation Next is next to invisible.
Logan was talking not only about political leadership but also the need to fill the boards of all the local non-profits that make this place tick. Most people in power, he pointed out, are in their 60s or older, and they'll need to start handing off the baton, if you will.
"So it's going to be your generation that will sort out, 'Well, we're going to support this, not this," he said. "Every organization across the valley is going to face the same thing. That's the biggest change I see happening in the valley is this shift, this handing of responsibility to really the 40 and the 50-year-olds."
My theory is all those 40 and 50-year-olds are scrambling to survive in the current economy and can't make the time commitment to council. Also, a lot of them live down valley now. If anything, the recession has made it harder to live in Vail, not easier.
But those are all excuses. A lot of good people are still giving a lot of their time to a slew of great causes throughout the valley. The grind of municipal government in Vail doesn't appear to be one of them, at least right now. Had that been the attitude back in 2003, who knows how much of Vail's redevelopment would have actually happened.
Here's Logan's aforementioned take on the 2003-07 council that he served on:
"That council that preceded the one that [former Mayor] Rod [Slifer] and I were elected to really couldn't seem to make a decision or get anything going," Logan said. "And one of the things I'm most proud of – and I think I told you at the time I was only going to run for one four-year term – I had no self-inflated political ambitions. It was all really to see if we could get the redevelopment going, and if we couldn't get it going in four years I didn't want to waste another four year trying to get it done.
"And we did get it started … in spades. I think a lot of what is Vail today, good or bad – if you want to take that – was really a reflection of that 2003 to 2007 council. We took advantage of the window that presented itself in a macro-economic sense."
---

24 Comments on "Vail Town Council election: Where have all the leaders gone?"