Review: 'John Wayne Gacy: Defending a Monster'
If it was easy, everybody would be doing it.
That pretty much sums up your job. It took years of practice, years of schooling to get where you are and you're good at what you do. Some other schmo, well, he maybe couldn't handle it. But you - you're good.
Now imagine landing the hardest job ever, one you couldn't turn down. One with an outcome that would be lousy, no matter what. Judge Sam L. Amirante accepted that job over 30 years ago, and in "John Wayne Gacy: Defending a Monster" (with Danny Broderick), you'll read about it.
Sam Amirante knew John Gacy - not well, but Gacy, a "political wannabe," belonged to a few Chicago political organizations and Amirante was their lawyer. Because of that tenuous connection, Gacy obviously felt comfortable enough to call and ask Amirante for a favor. The police were following Gacy, and it was ruining his contracting business. He asked if Amirante would call off the "coppers."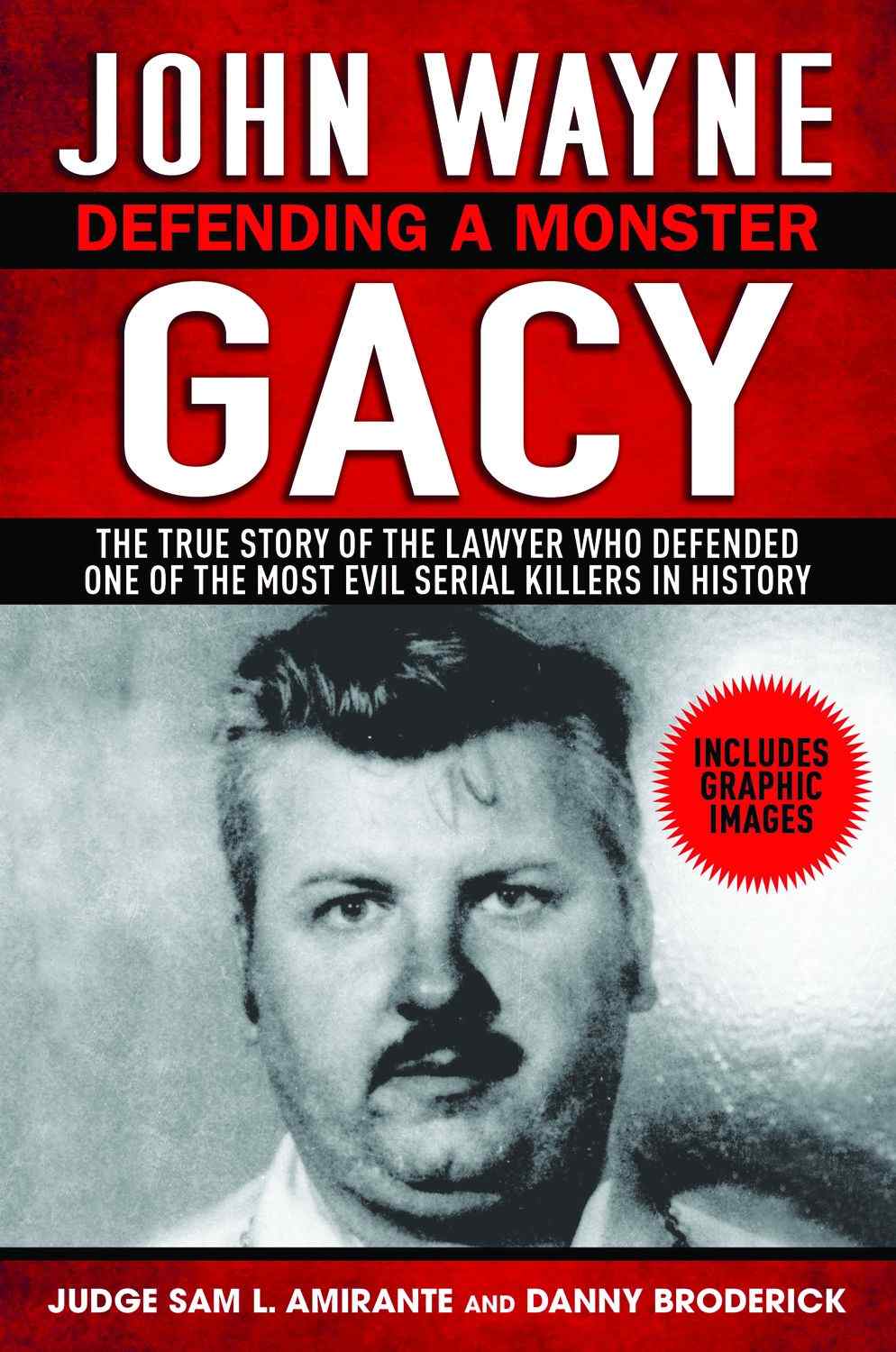 Though Gacy didn't give Amirante all the info then, Amirante quickly learned that his new client was in deeper trouble than he'd admitted. It was late 1978, Gacy was being tailed because a local teenager had disappeared, and Chicago detectives had reason to believe that he knew something about the boy.
But it was worse than "something" – it was one of America's most gruesome, sensational crimes: Gacy had killed thirty-three young men and had buried the majority of them in the crawlspace beneath his house. The man who many knew as a contractor, beloved as a clown for children, was a killer.
The evidence against him was overwhelming and Gacy freely offered a confession with the wish for "proper burial" for his victims. Amirante knew Gacy's "brain was broken," but he felt strongly about Gacy's Constitutional right to a fair trial so he eagerly began to assemble a team to defend his client.
And in becoming defense counsel, Amirante also became one of the then-most vilified men in America.
You might think that "John Wayne Gacy: Defending a Monster" would be gruesome. You'd be partially right: there are pictures in here that tell a gory story.
And that's where the Ick Factor ends because authors Sam L. Amirante and Danny Broderick don't dwell much on what Gacy did to his victims. This book, sassy, surreal, and surprisingly personal, is mostly about Gacy's trial and Amirante's observations of his "pathetic and sad" first client.
That's the good part, and I enjoyed it.
Conversely, though "John Wayne Gacy: Defending a Monster" is a work of non-fiction, it seems to be embellished quite a bit. Conversations and emotions are reconstructed with impunity, which moves the story along but also detracts from it. It set the scene nicely, but it felt too much like fiction.
Still, I think true crime aficionados will want to make a special place on their bookshelves for this unique-slant look at one of America's most notorious killers. If you love courtroom drama, you won't find this book hard to enjoy at all.


---

132 Comments on "Review: 'John Wayne Gacy: Defending a Monster' "