Matsuhisa puts Vail on par with Aspen on sushi front
Vail has always had a bad case of Aspen envy.
Whatever they have, we want. Whatever they don't have, we want first.
Take, for instance, the iconic Japanese seafood and sushi restaurant Matsuhisa Aspen. The Vail Valley has some pretty decent sushi restaurants, but nothing quite on the same level as the famed eatery founded by renowned chef Nobu Matsuhisa.
Now it does. Matsuhisa Vail officially opened in Solaris at Vail Thursday. A sister restaurant of Matsuhisa Aspen, the Vail location is in the lobby space of the Solaris Residences, near the new high-tech bowling alleys of Bōl Vail and digital movie screens of Cinebistro.
Vail just took a big step up in the echelon of mountain resort culinary destinations, but if you're a loyal reader of my
O. Zone blog
on RealVail.com – and really, who isn't it – you knew about Matsuhisa Vail long before anyone else reported it (March 31 to be precise).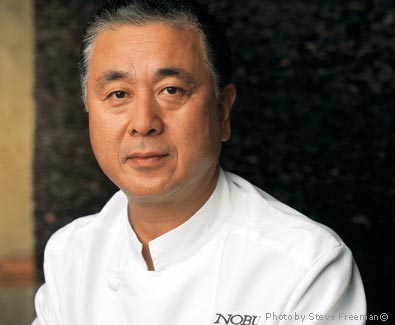 That's when I also broke the new location of a third Elway's steakhouse. The Denver Post first reported the swank eatery with two Denver locations was coming to Vail (not Aspen). But the O. Zone sussed out its future location in the old Wildflower space in the Lodge at Vail.
That iconic Vail restaurant shut down at the end of last month and construction has begun on the third namesake restaurant for arguably Colorado's most recognizable personality, former Denver Broncos quarterback and current executive John Elway.
If you've ever been to Elway's in Cherry Creek or downtown Denver, you know it's not just your standard jock vanity grill, where the prices are artificially inflated to match outsized egos. No, Elway's is the real deal. And it gives Vail one more great dining destination to match its massive ski mountain, beautifully redeveloped village core and growing menu of entertainment options.
"We're always looking for opportunities in the right markets that would be a good fit for the restaurant," Elway told the Denver Post last month. "We felt Vail would be a great market for us with the skiing industry up there, and also during the summer it's a great destination spot. Plus the location we got, we feel that's key."
Elway's, which began construction Aug. 1, expects to open in the old Wildflower space by ski season.
As for Matsuhisa Vail, call (970) 476-NOBU (6628) for reservations.
Editor's note: This blog first appeared on
inspirato.com
.
---

166 Comments on "Matsuhisa puts Vail on par with Aspen on sushi front"