Euphoria of Armstrong cycling event announcement interrupted by doping allegations
Do you care if Lance Armstrong doped during his remarkable run of seven straight Tour de France victories?
Should we care as a society?
Should Vail care as a community interested in spending a lot of money to host a stage or two of Armstrong's new Quiznos Pro Challenge pro cycling stage race next August (and get a lot of sales tax revenue and marketing exposure in return)?
On the same day Armstrong and Colorado Gov. Bill Ritter announced the first major international stage race in Colorado since the Coors Classic ended in 1988, The New York Times and other publications reported more of Armstrong's former U.S. Postal Service teammates have been compelled to testify before a Los Angeles grand jury convened by the feds to probe whether Armstrong defrauded sponsors by taking performance-enhancing drugs.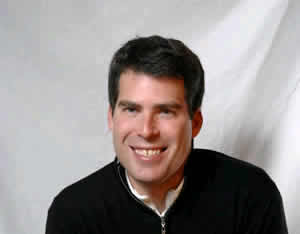 So now it may not just be the embittered former mountain biker and dethroned Tour winner Floyd Landis – another former Armstrong teammate –saying Armstrong cheated. Armstrong, of course, denies everything. Asked by the Associated Press about the federal investigation during Wednesday's Quiznos announcement in Denver, Armstrong declined comment.
I have spoken to veteran cycling journalists who are convinced Armstrong is guilty. The odds are too long, they claim, for him to have competed clean and won against so many proven cheaters during the golden age of doping in competitive cycling. It's like proving extraterrestrial life: just look at all those stars.
So if everyone was doing it, and that was the only way to win, does it really matter?
Ski racing great Bode Miller once said all PEDs should be legalized so that any athlete can take anything they want, no matter the risks. That's the only way to even the playing field, Miller said, because the cheaters will always be ahead of the testers.
Also on the same day of the Quiznos announcement, Alex Rodriguez, who not too long ago had his hip fixed here in Vail, hit his 600th homerun. Yankees fans cheered, but the rest of the nation shrugged.
The 600 Club used to represent the rarest of air; now athletes like A-Rod, who's admitted steroid use, and Sammy Sosa and Barry Bonds, who will forever be linke to baseball's Steroid Era, have joined the fraternity. Hank Aaron, Babe Ruth and Willie Mays deserve better company, but maybe they would have done PEDs if everyone else in their era was.
The homerun stats have been rendered meaningless. Is Armstrong's recovery from testicular cancer and run of seven Tour victories just as meaningless? Should we not get excited if he decides to defend his grueling Leadville 100 mountain biking title later this month?
Sports fans seem as split in this nation as we are politically. There is no question certain athletes would have been great with or without PEDs, and some of us simply don't care who cheated and who didn't. Others feel the cheaters have defiled their sports and should have all their records expunged.
And the question really, for a town that has built itself on high-altitude action sports and winter recreation, is to what degree do we want to risk community capital and potentially our international reputation pursuing an event that could be embroiled in scandal a year from now?
Is it really true that any publicity is good publicity?
---

663 Comments on "Euphoria of Armstrong cycling event announcement interrupted by doping allegations"