Snowpack, spring events above average at Vail, Beaver Creek this time of year
In early April, when the rest of the nation is collectively breaking out golf bags and beach paraphernalia, skiers and snowboarders in Vail are romping in some of the best snow of the year. This season Vail has established a new mid-mountain record for snowfall with 464 inches since November, or an amazing 38 feet. Much of that snow is still up there, waiting to be skied until closing day on Easter Sunday, April 24. Beaver Creek, which also has had an above-average snow year, closes Sunday, April 17.
This time of year, any conceivable condition can be experienced at Vail's high-alpine elevation of between 8,000 and 11,000 feet. This past Saturday temperatures were in the low 50s, with snow riders basking in shirtsleeves in the intense Colorado sunshine.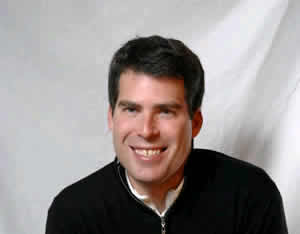 A day later a Pacific storm blew in, deposited a foot of fresh snow and plunged the mercury into the 20s. Skiers and boarders on Monday were rewarded with classic champagne powder and mid-January conditions.
Vail Valley events in April are equally divergent, ranging from the cultured – last weekend's annual Vail Film Festival and this weekend's Taste of Vail food and wine festival — to the more overtly celebratory and youth-oriented Spring Back to Vail. Set for April 15-24, Spring Back features free concerts around town every night by the likes of Train, Stephen Marley, Grace Potter & the Nocturnals, Greyboy Allstars and Sierra Leone's Refugee All Stars, to name a few.
The 21st annual Taste of Vail — which runs through today (Saturday, April 9) – is ideal for foodies and wine lovers who want to taste the best of the Vail Valley's restaurants coupled with top wines from around the world in a spectacular alpine setting. FYI for next season, Friday's Mountaintop Picnic atop Vail Mountain is a spring favorite for locals and visitors.
But even during Spring Back to Vail, families can divide and conquer, packing the younger kids off to ski school – which will be open until end of the season – and older kids off to concerts at Ford Park (named for the late President Gerald R. Ford, a Vail Valley fixture for years) or the World Pond Skimming Championships. And Vail Resorts is offering two weeks of skiing (April 10-24) for adults for $279.
Vail also recently announced the vast majority of North America's largest single ski mountain will remain open to the end as the ski company stretches the season to accommodate snow riders from Latin American markets who tend to target Easter for family ski trips.
Get here before Sunday, April 17, and you'll be able to experience Vail's "down-valley" sister resort of Beaver Creek, just 10 miles to the west. Beaver Creek just announced it will keep Grouse Mountain open through closing day.
The ski conditions can be surprisingly good, deals abound and why rush into spring and summer with so much snow still to be had?
A version of this blog originally appeared on the Inspirato website.
---

74 Comments on "Snowpack, spring events above average at Vail, Beaver Creek this time of year"