Elway's Vail restaurant rumored to be headed for Wildflower in Lodge at Vail
Nobu Matsuhisa said to be eyeing Solaris at Vail
By now you've no doubt read or heard that Hall of Fame NFL quarterback John Elway and his business partner plan to open a third Elway's restaurant in Vail by the end of the year. The
Denver Post's Penny Parker
broke the story this morning and the
Vail Daily
followed up.
Both of the papers reported the restaurant will take over an existing space, probably in Vail Village. Fresh from the restaurant rumor mill – and for what it's worth – I'm hearing that space will be in the
Wildflower at the Lodge at Vail
.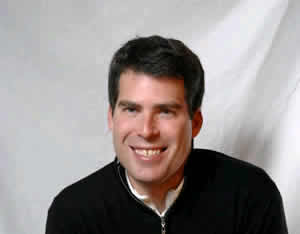 That would be interesting given the heavy, highly manly décor of Elway's steakhouses in both Cherry Creek and the Ritz-Carlton in downtown Denver. The Wildflower has a light, alpine ambiance that's lovely and blends well with one of Vail's most venerable lodging properties, but it's a little lost in a bygone resort era (think Tavern on the Green in Central Park) – especially in a ski town striving for new-millennium relevance and vibrancy.
While many Colorado football fans likely care more about Elway's ability to turn around the sad-sack Denver Broncos as the team's new executive vice president of football operations, I think his restaurant will be a great addition to the Vail dining scene, which has been
taking some hits lately
for a certain sameness and pricey predictability.
The fantastically redone Vail Village deserves some new, iconic dining experiences. Just consider a splash of color and a little bit of a mountain motif in the Vail Elway's, John. Now go out and draft a dominant pass-rushing defensive end.
And as long as I'm dishing out the restaurant rumors, word on the street also has famed chef
Nobu Matsuhisa
opening a restaurant in Solaris at Vail this summer.
Matsuhisa Aspen
is world-famous for its gourmet Japanese seafood and sushi, and the great chef also has restaurants in Malibu, Tokyo, Nassau (Bahamas) and Beverly Hills, Calif.
If that rumor proves true, that would really raise the bar for Vail restaurants.
---

113 Comments on "Elway's Vail restaurant rumored to be headed for Wildflower in Lodge at Vail"