Snow gods keep smiling as ski season morphs into festival season in Vail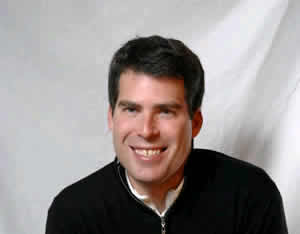 The snow hammer just dropped on Vail and Beaver Creek again last night, depositing 10 inches and 9 inches respectively at the two local resorts. That was as of the 5:30 a.m. report, and it was still snowing hard in West Vail as of 7:30 a.m.
Vail has seen more than a foot in the last two days, three feet in the last week and officially 431 inches for the season. That's 81 inches – or nearly seven feet – above our seasonal average of 350 inches of snow. With just over three weeks left in the season, the question remains: can we get to 500 inches by closing day on Easter Sunday, April 24?
Forecasters are calling for another active snow week as we head into April, which means festival goers will find plenty of freshies to entertain them between cutting-edge films, wine tastings and free concerts.
It all gets starts this week with the Vail Film Festival Thursday through Sunday, March 31-April 3. This is one of my favorite events of the season. No, it's not on the scale of Telluride or Park City, but we get some really good films, interesting actors, producers and directors in town, and this year it will all be held in brand-new theaters at Solaris at Vail and the Sebastian at Vail. Go to the Vail Film Festival website for more information.
Next up it's the Taste of Vail Thursday through Saturday, April 7-9, and again, this is an event not to be missed by foodies and connoisseurs of imbibing. Go to the Taste of Vail website for more information. I recommend the Mountaintop Picnic and the Grand Tasting.
Then it's Spring Back to Vail Friday through Sunday, April 15-24. With Easter falling so late in the year, and the ski company wanting to stretch the season to accommodate snow riders from Latin America who love to hit the slopes for the Easter break, Highline Sports and Entertainment is stretching out the annual end-of-the-season free concert spectacular over nine days.
The big headliner is Train, but Stephen Marley, Grace Potter and The Nocturnals, The Greyboy Allstars and Sierra Leone's Refugee Allstars also are on tap. All free. All the time. Plus tons of side events and deals galore at local lodges, bars and restaurants.
Since it looks like the snow will more than hold up through closing day on Easter Sunday, there's really no excuse for getting into golf, cycling and boating season too soon. Enjoy nearly a month of good snow and keep ski season rocking into April.

---

116 Comments on "Snow gods keep smiling as ski season morphs into festival season in Vail"