Lawmakers look to increase wilderness and focus year-round recreation at ski areas
Congresswoman Diana DeGette, D-Denver, will be in Glenwood Springs Tuesday morning for a special meeting of the Garfield County commissioners in which she'll try to muster support for
her version of wilderness legislation
that she's been trying to get passed in one form or another for a decade or so.
There are about 1,600 acres of federal land in Garfield County – in the Thompson Creek Divide area - that DeGette would like to see deemed wilderness, which means no motorized access or industrial uses. In other words, no oil and gas drilling (but also no ATVs or snowmobiles).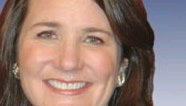 The Thompson Creek Divide area, which includes parts of neighboring Pitkin County, is being eyed eagerly by the oil and gas industry for its natural gas reserves, and it's unlikely DeGette will get the GarCo board to sign on to her wilderness bill given the pro-industry bent of two of the three commissioners.
Local support for wilderness legislation is seen as key in Congress, where
Rep. Jared Polis, D-Boulder, is weighing the Hidden Gems proposal
, which would add about 320,000 acres in the White River and Gunnison national forests to the wilderness inventory.
And while DeGette, who hails from a district overwhelmed by motorized vehicles, tries to limit their use in much less vehicle-friendly territory, the Denver Democrat also recognizes that certain areas of the Western Slope are appropriate for a much wider range of travel options.
Late last week she hailed House passage of the Ski Area Recreational Opportunity Enhancement Act that she introduced in 2009. That bill updates the Ski Area Permit Act of 1986 so the Forest Service can permit forms of recreation other than just alpine skiing.
Now snowboarding, which apparently has been happening illegally for 24 years, will be OK at the state's ski areas, and the bill also allows for mountain biking, concerts and other uses that have been happening at ski areas for a quarter of a century anyway.
There's some concern among environmentalists and homeowners that ski area operators will get the green light to Disney-fy the national forests around ski areas, with roller coasters, go-karts and all sorts of amusement park-style rides, but that may be what it takes to keep ATV riders happy if they can't get there adrenaline rush elsewhere in the forest.
DeGette praised the potential economic impacts of the ski areas summer activity bill, but then put the pressure of ultimate passage on the U.S. Senate, where all good House bills go to die these days.
Colorado Sen. Mark Udall last week did get his version of the same bill out of the Energy and Natural Resources Committee that he serves on, and he'll also be key to getting any sort of wilderness legislation passed in the Senate.
But Udall has his own motorized transportation issues on public lands after breaking an unwritten rule in the Roaring Fork Valley that calls on folks to use their legs to get up Smuggler Mountain near Aspen. Udall drove up with various dignitaries last week to talk about battling the beetle kill epidemic. White River National Forest supervisor Scott Fitzwilliams,
according to the Real Aspen website
, backed his car down after realizing his faux pas.
---

150 Comments on "Lawmakers look to increase wilderness and focus year-round recreation at ski areas"