Alleged drunk driving fatality sadly underscores need to party responsibly in Vail during spring break
Judging by the amount of traffic it's receiving and some of the comments his story has elicited on Real Vail, Lewis Edward Cook, III, of Glen Ellen, Calif., was a friend of many and will be missed terribly after being killed by an alleged drunk driver early Sunday morning in Vail.
The 32-year-old Cook was reportedly a graduate of both Princeton and Duke – so clearly a very smart man – and his friends also say he was an incredibly nice guy who touched many lives on both coasts and in Austin, Texas, where he had most recently been living.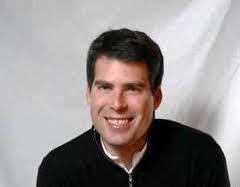 According to Vail Police
, Cook was walking along South Frontage Road near Elkhorn Drive around 1:50 a.m. when he was struck and killed by a Grand Cherokee driven by David Matthew Perzanowski, 29, of Vail. Perzanowski was arrested on the scene for DUI and vehicular homicide.
Just like that, in a flash, one young life ended and another changed forever by the legal ramifications and the psychological impact of the worst possible call – the decision to allegedly get behind the wheel of a car after drinking.
Cold comfort, I'm sure, but at the very least Perzanowski stayed on the scene, according to police. He did not knowingly or unknowingly drive on after hitting someone as was the case when a
wealthy financial manager struck and badly injured a doctor cycling
along the frontage road in Edwards last summer.
Alcohol was not a factor in that case, which garnered national attention when the district attorney declined to press felony charges, but it does underscore how dangerous our mountain roads can be, even in the summer. In the middle of the winter, in the early morning hours, when alcohol allegedly was a factor, our roads can clearly be quite lethal.
I am sickened by the needless tragedy of Cook's death and in no way can excuse Perzanowski's actions if indeed police are correct about the details of the case. My heartfelt sympathies go out to Cook, his family and his many friends.
But I sincerely hope, for the sake of the Vail Valley, that it doesn't turn out that Perzanowski was over-served at a local bar and allowed to drive away, or that he was attending a local musical event meant to further stoke our international reputation as a hard-partying winter sports destination.
Because that is what we sell, with all of the many free and paid concerts and bar specials and après ski deals. Vail sells a good time that sometimes gets way out of hand for both tourists and locals.
And unfortunately, despite one of the best free bus systems in the world, we are geographically spread out along miles of interstate and frontage roads, and those buses don't always go where you want to go, when you want to go, and they stop running when a lot of people are still partying.
Also, while I'm sure it's expensive to do business in the Vail Valley, our local taxi services are prohibitively expensive even for a professional making a decent wage in the valley. If you're a service worker with three jobs just to afford local rents, the taxis here aren't even an option. There should be season passes or discounts to make it more affordable for cash-strapped locals.
All of that said, whatever you have to do – whether you're a visitor or a local – at all costs avoid getting behind the wheel after drinking, whether it's sharing a cab, designating a driver or figuring out public transportation.
It's absolutely not worth it in this valley, or anywhere for that matter, and this terribly tragic case stands as a stark reminder of the fact that while this place is a blast to ski and party in, you've got to figure out how to do so safely.
This is the month of spring break and it's started out on a bitterly sobering note for the entire Vail Valley.
Peace be with you, Lewis Edward Cook. Our collective community best wishes go out to his family and many friends. Please find it in your hearts to forgive David Matthew Perzanowski, if police reports are proven true, and wish him the best of luck in turning his life around.
---

549 Comments on "Alleged drunk driving fatality sadly underscores need to party responsibly in Vail during spring break"