Huge storm pounds Vail Valley, guarantees stellar opening Friday, great ski conditions for Thanksgiving
Radio frequency technology raises privacy concerns at Colorado ski resorts
As I wrote at 6 a.m., snow had finally stopped sifting down out of the frigid morning sky over West Vail. It steadily fell all day Tuesday, and off and on for much of the last week. But at around 4 Tuesday afternoon, the sky literally started puking snow.
Vail's rush hour, such as it is, was gridlocked with cars sliding off the Frontage Roads, Interstate 70 over Vail Pass shutting down and a virtual whiteout that lasted several hours. Hard to say how much fell on top of the 8-10 inches Monday, but it seemed like another pasting of about that amount.
It could mean much more ski terrain than was announced on Monday, when Vail said it would exceed expectations on Friday's opening day by cranking up chairs 2, 3, 4, 8, 15, the Vista Bahn and the Eagle Bahn Gondola. Could chairs, 6, 10 and 11 be far behind?
Forecasts, including our intrepid Powder Predictor, are calling for a warm and sunny weekend followed by another big storm early next week, just in time for Beaver Creek's opening on Wednesday, Nov. 24.
Of course, all of this begs a question – akin to if a tree falls in the forest and no one is around to hear it, does it make a sound? – and that is whether new snow on a ski mountain is wasted when the lifts aren't running.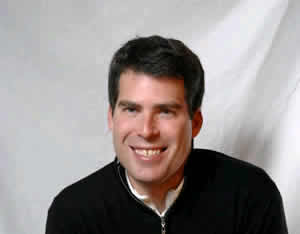 Last season, for instance, the best snow of the year was in April and May after the lifts had shut down. But this time of the year it's all good, because it's contributing to a base that covers the sticks, rocks and stumps and guarantees a great Thanksgiving and sets the tone for the crucial holiday period. We already have the best pre-December base in years.
I've posted a video below that shows me powder skiing Vail's Back Bowls last April and proves it's not wasted that time of year and provides a glimpse of what we may be in store for if this weather pattern persists.
I must say, though, when you can't ski it (unless you hike) and people are still figuring out how to drive it after a summer of going way too freaking fast, sudden winter can kind of suck. Tuesday morning my Toyota got slammed by a woman in an Audi Quatro – a recent transplant who felt horrible about her lack of winter driving skills. I gave her some tips while we waited for the cops. All the while I was thinking about skiing (again, see below video).
Speaking of skiing, I've been meaning to mention an only-in-Colorado kind of story that first cropped up in September. Where else do people freak about whether Big Brother is watching them … on the ski slopes?
Radio frequency identity (RFID) chips embedded in season ski passes allow snow riders to effortlessly glide through lift lines without fumbling under multiple layers of long underwear to dig out a pass so a disgruntled lift operator can scan it and allow them up the mountain.
That would seem like a good thing for both the ski area and the snow rider, but the snow sports industry has now taken RFID technology a step further by tying in credit card information for on-mountain purchases and linking up to social networking and terrain tracking apps.
Vail Resorts' new EpicMix app, for instance, allows snow riders to create an account and keep track of where and how much they've skied. They can then share that info with friends on Facebook or other social networking platforms.
According to ESPN, identity theft expert, former Vail Resorts employee and current Loveland ski instructor Jon Lawson says that's a problem. He's worried about hacking, identity theft and ski companies using the information in workers' comp or guest liability cases.
Lawson has developed a simple way to block the RFID called "Ski Pass Defender" that he's says is flying off the shelves along with the snow flying in the high country and more resorts coming online every day.
Consumers of the $15.95 aluminum sheaths that slide down around a ski pass and block radio waves are motivated by a number of reasons, Lawson told ESPN. "Some are anti-corporate. Others -- like me -- say, 'I choose not to give that information, I choose not to be tracked.'"
Playing hooky on a powder day, for instance, could be a compromising issue if a boss somehow hacks your account. A paranoid proposition, for sure, but stranger things have happened.
RFID backers, of course, say the information a hacker would receive is useless, just a string of numbers, and Vail Resorts representatives insist the RFID chip number is kept in a separate database, secure from a guest's personal information in another database.
Lawson says he was let go from Vail Resorts' Breckenridge ski area after refusing to shut down his Ski Pass Defender. Now he's laboring at smaller, less corporate Loveland and selling his foil product for a sizeable sum. Seriously, only in Colorado.


---

283 Comments on "Huge storm pounds Vail Valley, guarantees stellar opening Friday, great ski conditions for Thanksgiving"