Hurlbert feeling wrath of cyclists, bloggers, national media over hit and run case
The
blogosphere is alive
with seething over a questionable decision by Fifth Judicial District Attorney Mark Hurlbert not to file a felony charge against a wealthy Edwards financial manager in a hit-and-run collision with a cyclist last summer.
Hurlbert, a Republican who had a rough summer of his own politically – unsuccessfully seeking a state Senate seat – is famous for failing to make a sexual assault case against NBA superstar Kobe Bryant stick in 2003. Praised in some circles for at least trying (what would Ken Buck have done?), Hurlbert saw the alleged victim drop the criminal case after relentless media and public harassment.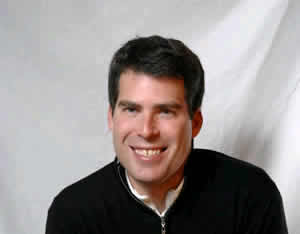 Critics claim Hurlbert and Eagle County Sheriff Joe Hoy, whose own election is still
up in the air
a week after last week's midterms, were outgunned by Bryant's big-name attorneys, one of whom was Harold Haddon.
Steven Milo, the New York doctor allegedly hit by financial manager Martin Erzinger while cycling in Edwards, retained Haddon, who owns a home in Aspen and used to pal around with the late Dr. Hunter S. Thompson. There seems to be a question of whether this is some sort of grudge match between Haddon and Hurlbert.
The DA is sticking by his decision to only file two misdemeanor charges in the case, noting that Erzinger was not under the influence of alcohol or drugs and that by avoiding a felony charge he would better be able to
work and make financial restitution
to the badly injured Milo. Erzinger claims he did not know he hit anyone and that's why he kept driving to Avon.
"You see victims retain attorneys more and more,"
Hurlbert told the Vail Daily
Monday. "Some could be contemplating possible civil action. Others are working to protect the victim's rights."
The paper reports "Hurlbert has received over 1,000 e-mails since news broke last week" and that there's "an online petition with more than 6,000 signatures being circulated to tell Hurlbert to keep the felony charge against Erzinger, and the case is receiving national media attention from shows like CBS's 'Inside Edition.'"
Hurlbert, who was blindsided by Tea Party candidate Tim Leonard (who's
still technically alive
in the state Senate District 16 race) at last summer's Republican caucus, was considered a highly electable moderate. Eventual American Constitution Party candidate
Tom Tancredo backed Leonard
, who was a founder of that party in Colorado, while state Senate District 8 Republican Sen. Al White (Vail's state senator) backed Hurlbert.
---

245 Comments on "Hurlbert feeling wrath of cyclists, bloggers, national media over hit and run case"