Report takes aim at Colorado's ag land law
Nearly nine years ago, Pitkin County reclassified two lots that Goldie Hawn and Kurt Russell own in a gated Snowmass community as agricultural, sending the value of their land tumbling by more than half.
The reclassification has allowed Hawn and Russell to enjoy huge savings in property taxes over the years.

Just as sweet, the new agricultural designation prompted the county commissioners to cut a $37,780 check to the film stars in January 2002 for property taxes they "overpaid" in 1999 and 2000. The couple has owned the land since the 1980s but state rules restricted them from requesting a refund going back more than two years.

Aspen Mayor Mick Ireland, one of the county commissioners at the time, openly suggested that, while they're good neighbors, Hawn and Russell were making a mockery of Colorado's agricultural laws.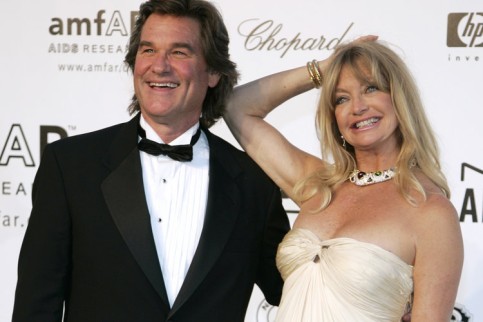 "There is something backward about a person living in a mobile home and paying $900 or $1,000 in property taxes, while somebody who has 40 or 50 acres that are clearly being used for a luxury residence is paying $1,800 or less on the land alone. There is an injustice there," Ireland said.
But, he lamented, his hands were tied. The agricultural laws are written loosely. After all, Hawn and Russell were able to demonstrate there was a small amount of ranch activity on their land. Colorado taxes farms and ranches based on their land's production value, instead of market value.
"We're not here to write these laws today," Ireland said then. "If I were their attorney, I'd probably advise them to do the same thing. Why not sell $200 worth of hay to save $8,000 in property taxes?"
I reported the issue in a Jan. 11, 2002, article in The Denver Post. A week later, the editorial board at The Denver Post opined that the state agricultural property tax exemption law needed tweaking. Not long after that, I had coffee with then-Colorado Attorney General Ken Salazar at Zelé Cafe in Aspen. We talked about the Hawn and Russell agricultural reclassification and he vowed to look into it.
The law never changed.
But now, almost nine years later, a statewide task force is on the case.
A 157-page report the task force released this week details the abuses of the state's agricultural tax exemption.
One page is dedicated to the Pitkin County Assessor's actual values of properties compared to their sales prices. A planned unit development lot of a little more than two acres on Stage Road, for example, was valued and taxed at $100 but sold in January 2007 for $4.5 million. Another 9.6-acre lot in the same neighborhood was valued at $5,500 but sold in September 2007 for $6.8 million. Sixteen other examples in Pitkin County were listed in the report.
The Aspen area data shows just how out of whack a land's ag production value is compared to market value.
In Telluride, a 9,497-foot custom residence sitting on 35.1 acres saves $4,025 a year because a local sheep rancher runs animals over the property for two to four days a year, according to the task force report.
Pitkin County Assessor Tom Isaac said in Monday's edition of The Denver Post that he guessed not many more than a dozen of the 387 properties with agricultural exemptions around Aspen are primarily farm and ranch operations. Some landowners lease properties for grazing a few days a year to cash in on the tax exemption, the article added.
The task force is recommending that the Colorado heed the ways of other states that tax land under homes as residential, instead of agricultural, if the homes are not integral to the farm or ranch.
The review of the ag exemption law was born out of Colorado HB 10-1293, introduced by Rep. Tom Massey, R-Poncha Springs, and Sen. Bruce Whitehead, D-Hesperus. The Colorado Cattlemen's Association contended the bill was full of misinformation about abuses and the bill's sponsors, as well as Colorado Counties Inc., which supported the bill, agreed to turn the bill into a study instead and the task force was formed.
It remains to be seen if any state legislators pick up on the task force's findings.
Perhaps we'll just discuss this all again in another nine years.
---

630 Comments on "Report takes aim at Colorado's ag land law"