Nothing comes easy in the wild world of web publishing
The subject of doing the easy thing professionally has been front of mind for me lately with the made-for-TV travesty of LeBron James's "Decision" to join two other NBA superstars in Miami for what will surely be at least an Eastern Conference title next season.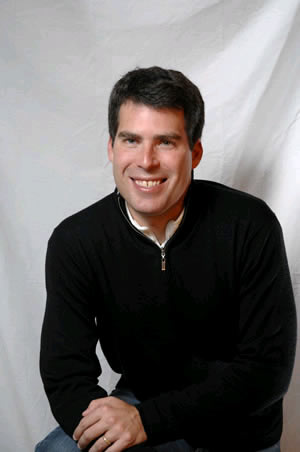 The hard thing to do would have been staying in Cleveland (for obvious reasons) and bringing a title to those poor, championship-starved people forced to live in the Mistake by the Lake. The easy way out was to soak up the spoils of celebrity on South Beach.
Hard then to make the leap to journalism, where nothing comes easy, but staying in Vail and somehow carving out an existence as a writer has been an obsession of mine since I first moved here in 1991. Who says you have to live somewhere awful and suffer in order to chronicle the misfortunes of mankind? I chose Vail and snow over sand.
The easy way to live the dream in Vail would have been to slave away at the local corporate rag of a newspaper, which I did for a number of years, working my way up slowly and investing wisely in the local real estate market. I did that, too, to some degree, but then went rogue in a number of ways that at the time seemed like the noble path.
Starting a competing daily paper, rebuffing repeated offers to come back into the corporate fold, and then being bought out and corporately folded – all of these things happened to me years before the rest of the mainstream media world came crumbling down starting around 2007 or so.
The easy thing to do at that point would have been to get my real estate license and join all the other downsized ski instructors and real-world refugees with MBAs and cash in on the 15-year bubble that blew up over the Central Rockies in the fall of 2008.
Instead, I joined with two other Vail Valley compulsive obsessives who can't get this place out of their minds – Tom Boyd and Kent Van Vleet – and started a website in December of 2007 called www.realvail.com.
We went gangbusters for a while, then the world rained down on us, the bubble bursting with shocking but inevitable results, and the site has largely languished financially for more than two years while we continued to tend to it as best we could.
Still, we have survived in local-content web publishing longer than any of us would have dreamed initially, and learned all of our lessons the hard way: what works, what doesn't, what people need from a web publication in order to optimize their websites and expose whatever product they're peddling to the world.
And so today we introduce the next version of www.realvail.com, still developed as a labor of love with no startup funding, which we think provides the level of interactivity and ability to self-publish and basically create a website within a website that our supporters have told us they've needed over the years.
Our Community Content section allows businesses, nonprofits, governments and individuals to sign up, create a profile page and post content that then piggybacks on nearly three years of search-engine optimization (SEO) that comes from continuously posting articles and being a registered Google News site.
We also have launched in another market, with longtime friend and fellow ski-town journalist Troy Hooper editing www.realaspen.com.

The power of two sites – and hopefully a third by this ski season – will allow our members and readers to benefit from that critical mass of readers interested in Colorado's top two winter resort destinations and allow us to keep writing about the people and events that shape these places we love.
And though there's been nothing easy about the process of developing these sites from the ground up, we think the ease of access and flow of information will make it hard for readers and members to stay away.
---

104 Comments on "Nothing comes easy in the wild world of web publishing"