Liverpool fans unlikely to look back fondly on Gillett era the way Vail fans do
When I first moved to Vail in the early 1990s to take over as sports editor of the Vail Daily, the news side of the paper was scrambling to cover the looming ownership change for the local ski mountain in the wake of then owner George Gillett's impending bankruptcy.
Gillett was way overleveraged in telecommunications, having purchased a few too many television stations at the time, and his financial empire was crashing down around him. His beloved Vail and Beaver Creek ski areas were not the problem. In fact, they had flourished under Gillett's regime.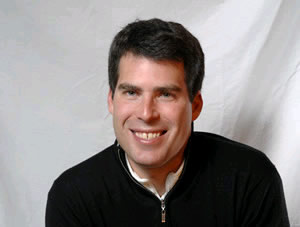 Gillett came out of the deal fine, retaining an annual salary from the new Wall Street owners of Vail, and in the ensuing years – as Vail became a publicly owned entity with board-room control in New York and the ski industry saw a wave of consolidation – there was even a growing sense of nostalgia for the Gillett era.
After all, his family lived here (still does in large part), he was a hands-on owner with a great sense of personal flare (Gillett dressed as Santa and handed out dollar bills to skiers), and the new owners were out-of-towners who launched the resort down the path to public ownership that has had repercussions even to this day.
Gillett's tenure as part-owner of the famed Liverpool soccer club, however, will in no way engender fond memories from fans of that storied franchise – the New York Yankees of English football.
In an
ugly and prolonged court battle
, Gillett and Tom Hicks finally this week gave way to Boston Red Sox owner John Henry, a man who knows a little bit about restoring glory to a great franchise and bringing championships back to a victory-starved city.
My personal feeling about the Red Sox aside (I will never forgive them for trashing my Colorado Rockies in the 2007 World Series), none of us can truly understand the passion that comes with being a Liverpool fan. Actually, maybe Gillett can.
He is an amazing man who has left an indelible mark on the Vail Valley, the ski industry and on the landscape of modern sports franchise ownership here and abroad. With that in mind, I'm dredging up a profile I did on Gillett back in 2007. It's
in the Real Vail archive
, but it warrants reposting on our new site.
Bear in mind, it was originally written for Vail Beaver Creek magazine, so it's a bit long for the web, but here it is. Enjoy.
King George: Gillett a lasting local icon
October 21, 2007 — George Gillett Jr. is one of the most media-shy moguls in America, a man who is at once intensely private and at the same time amazingly adept at using mass media and marketing schemes to sell his products to a fickle public – from all-natural hamburgers to new cars to pro hockey season passes to ski lift tickets.
Rarely one to seek out the spotlight, the former Vail Associates owner was suitably humbled by his induction in 2004 into the Colorado Ski and Snowboard Hall of Fame: "Frankly, it was not anything I'd ever thought of. It was just one of those things where you don't even compare yourself to Dave Gorsuch or Pete Seibert or Sarge Brown or Warren Miller. Those are people I'd put on a pedestal. I'm just a kid; I'm just a skier."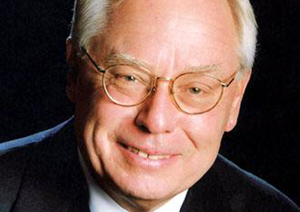 Just a skier who catapulted Vail to its perennial No. 1-in-North-America status during a seven-year period in the late 1980s and early'90s; who put the resort on the global map of international winter destinations; who rescued Beaver Creek from the real estate doldrums of the '80s; and who now serves as a living bridge between the sport's mom-and-pop past and the modern era of consolidation and diversification. It was Gillett, after all, who brought Vail founder Seibert back into the fold as a mentor when Gillett bought Vail Associates in 1985.
Still based in Vail but with no ownership stake, the Gillett family now outright owns Grand Targhee ski resort in Wyoming and is involved in six other small ski areas around the country, though none in Colorado. And while his money currently comes from many sources – a growing stable of car dealerships, a barge operation in Seattle, meatpacking, rapidly expanding BC Natural Foods and an organic landscaping supplier – sports are clearly where Gillett's true passion lies.
So it's best to be prepared to talk a little auto racing (Gillett re-launched the Denver Grand Prix in 2001 and now owns a NASCAR team); the NHL strike (in 2000 he bought the NHL's Montreal Canadiens and the arena the team calls home); the English Premier League (in 2007 he bought the Liverpool soccer club); or ski racing (he brought the World Alpine Ski Championships to Vail in 1989) when settling in for a conversation with the man whose Midas touch when it comes to turning around moribund franchises, events or ski resorts is legendary.
Beginning with his purchase of the Harlem Globetrotters touring exhibition basketball team in 1967, Gillett always found ways to streamline management, grow the fan base and create a buzz that translated to ticket sales. Such was the case with Vail when he bought the rudderless ski mountain from Harry Bass, who had forced Seibert out in 1976 in the wake of lawsuits stemming from a fatal gondola crash. Gillett introduced unprecedented customer service and ushered in an industry-transforming era of expansion and modernization by the time his tenure ended in 1992 amid financial turmoil.
Still, Gillett and his wife of 37 years, Rose, continue to live in Vail, and Gillett bases his ever-growing business interests - under the umbrella of Booth Creek Management Corp. - out of unassuming offices at the Potato Patch Club in Vail. It was there that he spoke openly about Vail, past, present and future, the changing dynamics of the ski industry, and, of course, sports.
Why Vail?
With financial interests around the globe, including ski areas around the country, it seems natural to wonder why the Gilletts would continue to live here 20 years later. The answer is simple … and clearly genuine.
"We loved Vail in '85 when we had a chance to acquire Vail Associates," Gillett says. "That wasn't hollow or insincere; we really did love it, and so we're here because we love the valley and we love the people."
But Gillett, now 68, later qualifies that statement by explaining that Rose, who called twice during our conversation but is even less likely than her husband to submit to an interview, is much more than a mere confidant and consultant to her husband.
"I am where I am because of Mrs. Gillett. If she changes her mind, then I guess I'd follow," Gillett admits. "I live where Mrs. Gillett wants to live, and she loves this valley. She's a big-time hiker. She's in the national forest or the wilderness almost every day, or climbing mountain peaks, and we've just got a lot of great friends here."
The woman whose name still graces Rose Bowl at Beaver Creek remains passionate about philanthropy in this most-philanthropic of places, throwing herself wholeheartedly behind the Vail Valley Foundation's efforts to ensure that every child in Eagle County has the opportunity to attend kindergarten, which is not required by the state and, in fact, costs $250 a month to attend.
As a director and member of the executive committee of the Foundation, Gillett continues to shape the rather groundbreaking notion he brought to Vail in the 1980s that a ski town needs so much more than skiing to become a community.
"Rose and I sat down many times to say, 'What really makes a great community?' And certainly the sporting aspects, both winter and summer, were an important part of that, but you couldn't diminish the importance of medicine, culture and education," Gillett says.
Culturally, things like the Bolshoi Ballet dance academy in Vail and the Bravo! International Music Festival, which now annually welcomes the New York Philharmonic, began to blossom. And the Vail Valley Medical Center, bolstered by Gillett's recruiting of internationally renowned orthopedic surgeon Dr. Richard Steadman in 1990, began to boom. Those institutions, nurtured by the enthusiasm of the Gilletts, remain cornerstones of the community to this day.
"George and Rose deserve the highest credit," Steadman says. "They recognized and had this vision, and as a result it really worked out well for the valley. He's a great friend, but if it was a good thing to have (the Steadman Hawkins Clinic) in Vail, then Vail should thank George Gillett. Because basically he single-handedly made it happen."
Steadman twice operated on Gillett's knees in the late '80s while his clinic was still based in the Lake Tahoe area but had already become famous for returning celebrity athletes to action, all the while being subjected to Gillett's relentless persuasion. Finally, Steadman submitted, moving the clinic and bringing untold international marketing value and prestige to Vail. "One thing about George is he's very persistent," Steadman says with a chuckle.
Describing "a four-legged stool" of sports, culture, health care and education, Gillett believes in feeding the heart and soul of a ski town, and so the Foundation's new role of raising funds to preserve open space is consistent with that philosophy. The $12 million purchase of the Eaton Ranch along the Eagle River in Edwards will give visitors and residents a place to gather and recreate, as well as provide scenic relief for eastbound travelers on the interstate.
"When you come to the Vail Valley from the east you come through an extraordinarily pristine and wonderful entrance, and when you come at it from the west you come at it through an awful lot of development and to some extent there isn't a lot of consistency to that development," he says.
Two decades of success
Which leads us to the inevitable question of what has become of the valley the Gilletts moved to in 1985, and whether, as some longtime locals will tell you (often the same ones who reminisce fondly about the Gillett era of ownership), rampant development is strangling the goose that laid the golden egg. At least not outwardly appearing to be politically cautious with his statements, Gillett will say only good things about Vail Resorts.
"The skiing has improved; ownership and management have been very responsible about capital, the sense of community is being fulfilled," Gillett says. "It was a resort village when we first got here, and today there's a real community with everything that that means, the good and the bad.
"Growth has certainly occurred. I think the lifestyle, however, continues to be attractive to those who like a healthy lifestyle and lead an outdoor lifestyle, so that's a nice combination."
Asked about persistent rumors dating to 2005 that all or part of the publicly held ski, hotel, spa, golf, retail and real estate conglomerate that is now Vail Resorts might be sold, including one deal that tabbed Gillett protégé Mike Shannon as the buyer, and Gillett refuses to bite. Particularly when it's suggested the former owner might be interested.
"That feels a little bit like trying to put the horse back in the barn or put the fly back in the bottle," he says. "There was that wonderful moment when the opportunity meshed with a family that felt it, loved it and brought apparently what was the right antidote at the time."
Gillett is widely credited with ushering in the era of the high-speed quad chairlift, large-scale grooming operations and snowmaking that dealt in acres not areas. But perhaps more notably, the man who once dressed as Santa and handed out money on the slopes made common-sense customer service an industry standard with little touches like selling adult lift tickets in the children's ski school so parents didn't have to wait in two lines.
"Vail used to be what we were; it was a family," says Gillett's 34-year-old son Alex, who now lives in Atlanta and heads up Booth Creek's rapidly expanding automotive interests. "My dad literally knew the name of every single person who worked for him, and that's the way we try to run our businesses today. Most companies look at people as human capital, and we don't. Businesses forget that people drive the numbers."
Gillett's eldest son, Geordie, 37, heads up the family's natural foods concerns and is also directing the redevelopment of the base area of Grand Targhee, moving his family there from Vail to fully immerse himself in the project. Gillett says Geordie loves the authenticity of skiing and is working to return the sport to its family roots in rural Wyoming.
"Some people might call it retro; I happen to think that it's very, very cutting edge and very much ahead of the industry," the father, with obvious pride, says of his son's efforts at Targhee. "He's trying to understand how to return skiing to a multi-generational family situation because there continues to be a tremendous need for that."
The consolidation of the ski industry in the late 1990s brought many good things to the sport, including huge infusions of capital, but there are dangers to cloning the experience and creating ski factories.
"I hope that what continues is the uniqueness of each resort," Gillett says. "I think the homogenization of the industry would not be good. I'm really heartened by what I see happening down at Crested Butte. The Muellers (Tim and Diane, who also own Okemo in Vermont) are outstanding managers, and what it really says is that there still is a place in society for the personal, for the warm, for the entrepreneur."
A trend in the industry Gillett sees as more of an oddity than a watershed – sort of a byproduct of the "greening of America" – is private ski areas such as the Yellowstone Club in Montana or the private ski/golf enclave being proposed by a Florida developer for the backside of Vail Mountain between Red Cliff and Minturn.
"My wife, in one of the great lines of all time, she looked at one of those very narrow, niche areas and she said, 'George, there's a big difference between exclusivity and loneliness,'" Gillett says.
"I'm not sure I want to go to a restaurant that's got only five other people in it, even with great food and great service," he adds. "I enjoy the camaraderie of other people and I enjoy skiing with other people and I enjoy riding lifts with other people. I've met some of the best friends that I have today here on the chairlift in Vail."
Gillett on sports
Perhaps the ultimate sports fan, Gillett, from an ownership standpoint, is well-qualified to know what the fans want when it comes to marketing, packaging and selling the games he loves.
Gillett created a Saturday morning cartoon show to draw younger fans to his Harlem Globetrotters; he hosted the World Alpine Ski Championships at Vail in 1989, attracting huge international TV audiences to his resort; and now he says the new, salary-capped, offense-friendly NHL benefits his Montreal Canadiens and, more importantly, the faltering league's fans.
While he admits both the owners and the players were saddened by the loss of a season to a bitter labor strike, the end result has been a better game – one that's free of boring scoreless ties, frees up and rewards offensive genius and plays much better on high definition television under a new deal with Comcast Cable. And the salary cap brings greater parity.
"We'll see that in any given year any given team can compete for the Stanley Cup. The day of the dynasty which was based on skill, the loss of that is sad. The loss of the dynasty that was built on the almighty dollar, when people were able to buy players that gave them advantage, the loss of that I don't anyone is going to miss."
Gillett bought the Canadiens, the New York Yankees of hockey, in 2000, shortly after a failed bid with Denver Broncos owner Pat Bowlen and former quarterback John Elway to buy the Colorado Avalanche and Denver Nuggets. Gillett's other forays into professional sports include a minority interest in the NFL's Miami Dolphins more than 30 years ago. He also owns Liverpool of the English Premier League in soccer and a NASCAR team.
A director of the U.S. Ski and Snowboard Association for 17 years, Gillett was inducted into the 2004 class of the Colorado Ski and Snowboard Hall of Fame. His successful pursuit of the World Championships in 1989 led to the event returning in '99. Aspen (1950) is the only other U.S. ski area to host the Worlds, which are second only to the Olympics in terms of alpine-racing prestige.
"One of the over-looked things about George, besides him putting hands-on service into skiing and jumpstarting the high-speed lift and modern on-mountain amenity movement, is that he was responsible for two-thirds of all the World Alpine Championships held in the U.S.," says former SKI Magazine editor Andy Bigford, whose publication in 1999 ranked Gillett 69th in its list of 100 Most Influential Skiers.
"The Worlds are still a big thing in many parts of the universe and without George, the U.S., Colorado and Vail would not have had them," Bigford adds.
Gillett, however, firmly believes alpine racing needs to change to remain relevant.
"Many years ago I went to the FIS (International Ski Racing Federation) and said, 'Let's do an event where I stand down at the bottom of the mountain with a $100,000 check and let's have everybody start at the top of the mountain at the same time and whoever gets to me first gets the money,'" Gillett says.
FIS officials didn't go for it. Now that sport is called skiercross (an X Games staple), and its snowboarding cousin was a medal sport at the 2006 Winter Games.
"We're going through an evolution, and I think it's great and it's exciting, that as a country we're freeing up the individual, but as we free up the individual it really means that the kind of sport and activity that they take up are different, so I sense that's why the X Games are doing very well is it's a celebration or glorying of individual effort," Gillett says.
---

789 Comments on "Liverpool fans unlikely to look back fondly on Gillett era the way Vail fans do"