Froome heads to Paris under cloud of suspicion, but other sports look even dirtier these days
Check out Wikipedia -- the definitive repository for all of human knowledge (even though your teachers won't let you cite it) – and you'll see that the Tour de France acknowledges no winner for the years 1999 to 2005.
That's the seven-year span dominated by Lance Armstrong and now expunged from the record books after he admitted to cheating by blood doping and using performance enhancing drugs (PEDs).
It's a bit strange and a sign of just how rampant cheating was during that era that the first "clean" rider on the list of finishers hasn't been named champion for any of those years. That's what cycling did with the 2006 Tour when Floyd Landis "won," tested positive, issued endless denials and finally admitted the error of his ways. Spain's Oscar Pereiro was named the winner.
And then again in 2010, two-time winner Alberto Contador appeared to have the hat trick, only to have the victory stripped and handed to Andy Schleck.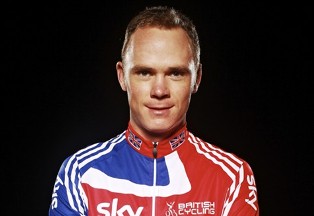 Now there are whispers about Chris Froome, who's leading this year's Tour in dominant, Lance-like fashion after his eye-popping victory Sunday on Mont Ventoux. My friend and former Vail Daily editor Andy Hood writes for VeloNews and ESPN that Froome's ride was a little too strong for jaded and understandably shell-shocked journos sick of covering doping scandals.
Froome, who's poised to coast to victory in Paris this weekend, will in all likelihood demonstrate to Colorado cycling fans that same climbing acumen next month when he participates along with Team Sky in the USA Pro Challenge (including daunting stages in Aspen and Vail). Both Sky and Pro Challenge sources confirm Froome will likely join super domestique Richie Porte and possibly last year's Tour winner, Bradley Wiggins, in taking on Vail and Independence passes.
Everyone is cringing at the idea that somehow Froome and crew could come to Colorado embroiled in yet another doping scandal. Armstrong dominated the headlines during last year's Pro Challenge, refusing to fight USADA charges, mountain biking in Aspen, and drawing the alternating ire and indifference of cycling fans across the state.
Hopefully, Froome's now more than five-minute lead over Contador in the current Tour is legit, stands up to scrutiny, peeing in a vial and whatever other battery of tests will be thrown his way, and the Brit comes to Colorado as a true champion – one whose name stays in place on Wikipedia for years to come.
I have no issue with Armstrong's name coming down, and I'd like to see a similar approach in other sports. Why is that it's only in amateur athletics or the so-called second-tier sports such as track and field and cycling in which medals are stripped away and awarded to the next-best non-cheaters?
Marion Jones, rightly so, no longer can claim her five Olympic medals at the 2000 Summer Games in Sydney. And a whole slew of additional doping charges have recently hit track stars like American Tyson Gay. Now the fastest man on earth, Usain Bolt, has a bit of an Armstrong problem in that he beat a slew of runners who are now proving to be cheaters.
Like cycling, all faith in track in field as a form of fair competition is falling by the wayside.
So why not Major League Baseball, my favorite sport?
Why is it that Barry Bonds, who must make every cycling race organizer cringe when he shows up the way he did at least year's Pro Challenge, is still considered by many to be the single-season homerun record-holder? To me, asterisk or not, Roger Maris will hold that mark until someone like Baltimore's Chris Davis surpasses it cleanly.
And I'm quite serious when I say that I consider the 2007 Colorado Rockies to be the world champions that year. Like cycling, baseball is a team sport, but you're only as good as your best players. And the best player for the Boston Red Sox that year was drug cheat Manny Ramirez.
True, he only hit.250 in the World Series, but the Sox don't even get that far without him hitting .409 with two homers in a seven-game ALCS win over Cleveland. The Rockies would have had a much better shot at beating the Indians than the Red Sox after an eight-game layoff. And David Ortiz, chased by steroid allegations for years, hit .333 in the '07 World Series.
While we're at it, why don't wipe out the New York Yankees' last World Series win in 2009 given Alex Rodriguez's record with PEDs and his looming showdown with MLB?
But I guess American professional sports are just too big and too profitable to even attempt to truly come clean, and while Armstrong has been stripped of his titles, the '07 Boston 'Roid Sox will forever stain the record books along with the likes of Mark McGwire, Sammy Sosa and Bonds.
---

31 Comments on "Froome heads to Paris under cloud of suspicion, but other sports look even dirtier these days"