Snowcapped mountains welcomed as golf season nears an end
A tale of two Steves: remodels at Eagle-Vail and Vail Golf Club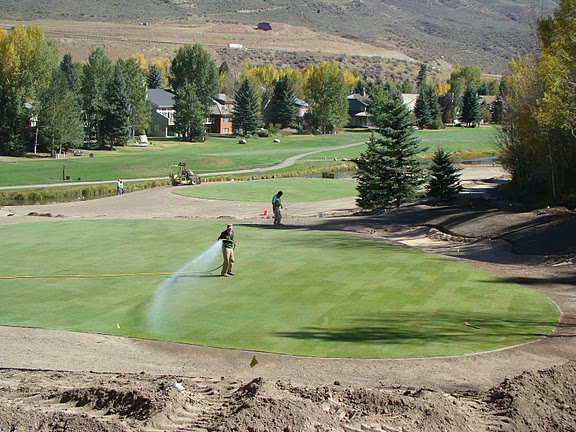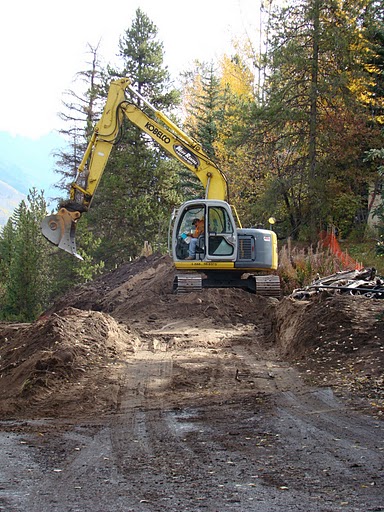 Seasonal weather was welcomed by most as a lack of moisture has left our happy hallow yearning for a sign of winter. And a pleasant sign it was as a low pressure system finally exited Arizona and shifted east binging great dynamics and lots of precipitation.
The Gore Range as well as New York Mountain sparkled white earlier this week with our weather pattern shifting to autumn for the next few weeks. We see a quick disturbance move through eastern Wyoming today and Sunday (Oct. 9) with a brief bit of clearing for early week.
Cloudy skies will persist most of next week (Oct. 13-16), with another shot at high elevation snow in the forecast. Temps will be much colder than they have been as our first Indian Summer may be our last.
Look for day-time highs in the 40s and 50s with warmer temps down valley. Overnight lows will be prefect for snowmaking as on-mountain temps will drop into the 20s, with the valleys seeing lows int the 30s.
With weather making a change, two long-time local golf courses are also seeing major changes for the 2011 season. Eagle-Vail superintendent Steve Barber recently finished remodeling the devilish 16th by reducing the slope of the green and leveling the putting surface, adding more square footage and an easier approach into an already tough golf hole.
A retaining wall has also been built in front of the 16th green for a scenic second shot (or third). The latest task for Barber has been a superintendent's dream as the old hole No. 8 will be shortened to par four and will turn into the new hole No. 7.
With the space of the double greens of hole No. 8, the new hole 8 will be built into a short, uphill par 3, with the tee box located across Stone Creek adjacent to the 12th tee box. It's a grand idea that has Barber excited: "Building a new green with the existing turf gives the golf course more consistency than bringing in new turf."
And, of course, it saves money. The new holes 7 and 8 will be open for play by mid summer if Mother Nature cooperates.
On the docket for the summer of 2011 is the demolition of the existing par-3 hole No. 3. This hole will be taken out completely, and with it the current hole No. 6 will be lengthened and changed to hole No. 5. A lot of changes for a course that has stood the test of time as a true "mountain" golf course.
On the other side of the valley, superintendent Steve Sarro will see minor changes to existing bridges on the back nine of Vail, as the bridges on holes 11 and 17 will be replaced and widened.
The existing bridges will stay in place until the new bridges are built, with little interference expected for the winter Nordic season. A much larger project has most of the front nine closed for the remainder of the 2010 season as the almost perfect par-3 7th will see a new and leveled tee box built. A larger and more sun-filled tee box will be welcomed by many local golfers as turf on that particular tee box has been scarce for years.
And if that's not enough golf talk for you, a recent open house was held this past Tuesday, Oct. 5, at the Happy Valley Grill at the Vail Golf Club with course designer Kevin Atkinson. Senior design associate for Phelp/Atkinson Golf Course Design, Kevin, along with Sarro, gave an hour and a half presentation that stirred interest and murmurs about a possible remodel of the Vail Golf Club.
With a "fixin' what you got" summary of the front nine of Vail, according to Atkinson, the moving of dirt and golf holes will happen on the back nine "with a goal of bringing in the most important part of the golf course, Gore Creek."
Atkinson and Sarro would like to move as many as five golf holes, but, more importantly, sustain and create more environmentally sensitive areas, including adding more trees to the south side of Gore Creek. Grand plans for a club that still has the best view in the valley, and possible access to money that was put aside for a conference center of yesteryear.
If the voters decide on a face lift of Vail, the timing could be anywhere from 3-10 years before all is said and done. A seed that has been given water nevertheless; ow let's see if community members will allow it to grow.
---

111 Comments on "Snowcapped mountains welcomed as golf season nears an end"