Rocktober dreams fizzle as baseball officially gives way to football, skiing
Time to stick a ski pole in the Colorado Rockies. They sizzled for most of September but cooled off significantly over the last week and – after another tough loss to the NL West-leading San Francisco Giants Sunday – are now semi-officially done.
Mathematically they're still alive, but the reality is the Rocks are 4.5 games out in the division (with seven games to play) and four out in the wildcard. Time to turn our attention – if it hadn't already been fully diverted – to the two sports that matter the most in Colorado in the fall: football and skiing.
Much as it pains me to say this, the Denver Broncos showed some glimmers of hope for the future on Sunday. They were one defensive stand and a couple of brutally botched fourth-down calls (kick the damned field goals) away from actually giving the hated Indianapolis Colts a run for their money. But Peyton Manning once again proved he totally has the Donc's number.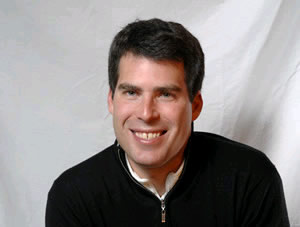 I'm not saying we should totally abandon the Rocks, who three of the last four years have given us compelling reasons to still be watching and attending MLB games as the ski resorts are unrolling the snowmaking hoses. I'll be switching back and forth between the Packers-Bears on Monday Night Football (where I hope former Bronco Jay Cutler gets rocked early and often) and tonight's Rockies game for a couple of reasons.
One, Rockies ace Ubaldo Jimenez, after an abysmal outing against the Arizona Diamondbacks last week, looks to become the first 20-game winner in Colorado Rockies history – an amazing feat given the hitter-friendly confines of Coors field.
Two, shortstop Troy Tulowitzki is just three RBIs short of tying Babe Ruth's all-time record for the most runs batted in in the month of September. Tulo sits at 40 after a five-RBI performance Saturday night, which is the new National League mark. Tulo also now owns the Rockies' RBI record for any single month of the season. That's mind-blowing stuff.
Bonus reason to keep watching: Rockies outfielder Carlos Gonzalez looks to be a lock to win the NL batting title with a .341 average. Tulo sits third at .321.
There are definitely reasons to be inspired by the Rockies also-ran season. They have a couple great young pitchers in Jimenez and Jhoulys Chacin and couple of great young position players in Tulowitzki and Gonzalez. But clearly those guys can't do it all.
Pick up some right-handed power – maybe somebody who can platoon with the fading but legendary Todd Helton at first – and another good young arm or two, and the Rockies will be right back in the hunt next season (hopefully right out of the gate in April).
But for now it's time for me to pay a little more heed to the gridiron (I realize I'm way behind the curve for not already shifting my focus). I'm not necessarily talking about the Broncos, whom Boy Blunder Josh McDaniels has done his best to turn into a shell of its former franchise self. But there are a lot of other compelling storylines out there.
For instance, can former John Elway backup Gary Kubiak shake off Sunday's loss to the underachieving Dallas Cowboys (and arguably worst Broncos coach ever Wade Phillips) and take the Houston Texans to the playoffs.
OK, I realize there are probably some more compelling story lines, like the prospects of the brash and overhyped New York Jets, whether or not the New Orleans Saints and QB Drew Brees (the anti Philip Rivers) can win back to back Super Bowls or another wasted comeback by ageless Brett Favre in Minnesota.
But I brought up the Houston Texans for a reason. There was a story on ESPN.com in the action sports section on Friday detailing how Texans' linebacker Kevin Bentley, now a nine-year pro, has been moonlighting in the offseason as a Level II snowboarding instructor at Vail.
Bentley, according to the Vail Daily, learned to ride from Vail instructor Tim Stuart – a former pro rider from Australia who teaches a lot of celebs. It's an amazing story, really, because a lot of pro sports contracts prohibit athletes from engaging in "dangerous" activities like skydiving, bungee jumping, whitewater rafting and, yes, skiing and snowboarding.
I once interviewed Elway about the very topic, and I was shocked to ski moguls with golfer Phil Mickelson at Beaver Creek just weeks before the Masters a few years ago. Individual sports, he pointed out, are much different than team sports, because it's basically the individual athlete's call. In other words, ski at your own risk.
Bentley's other career for Vail Resorts must be sanctioned – at least grudgingly -- by the Texans, and all I can figure is Kubiak, who spent so much time riding the pine behind Elway, still has a soft spot for Colorado and its obsession with snow sports.

---

295 Comments on "Rocktober dreams fizzle as baseball officially gives way to football, skiing"