U.S. renewable energy bill modeled after Colorado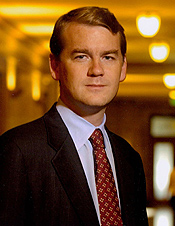 Colorado Democratic Sens. Mark Udall and Michael Bennet Tuesday signed onto a bipartisan bid to pass a national renewable energy standard (RES) modeled after Colorado's requirement that was first approved by state voters in 2004.
Introduced in the Senate by Energy and Natural Resources Committee Chairman Jeff Bingaman, D-N.M., and Republican Sam Brownback of Kansas, the bill would require 15 percent of the nation's electricity to come from renewable sources such as wind, solar, geothermal and hydroelectric by 2021.
Udall this summer had pushed for a 25 percent RES by 2025, but then Senate Majority Leader Harry Reid, D-Nev., scrapped the idea as too controversial ahead of the August recess, saying he didn't have the votes. Udall, Bennet and others spent the recess lobbying to at least have the RES reintroduced even if comprehensive climate change legislation seemed doomed in the gridlocked Senate.
Apparently Reid listened. When Udall was in the U.S. House in 2007, he and his cousin, Tom Udall, D-N.M. — also now in the Senate — helped passed a national RES that ultimately failed in the Senate.
Sen. Michael Bennet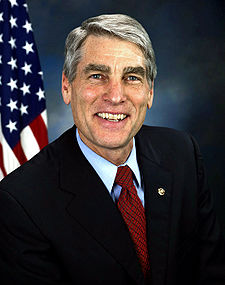 Mark Udall also campaigned hard when Colorado voters first approved a 10 percent by 2020 RES in 2004. That was upped to 20 percent by 2020 by the State Legislature in 2007 and again to 30 percent by 2020 this past legislative session.
"Since voters approved Colorado's RES in 2004, we've created 20,000 new clean energy jobs in the state and we can do the same across the country," Udall, a member of the Energy and Natural Resources Committee, said in a release.
Bennet said, "Colorado is already leading the nation with a robust renewable energy standard, and this bill builds on the successes that we've seen in Colorado."
---

271 Comments on "U.S. renewable energy bill modeled after Colorado"