Building green momentum critical in Holy Cross Energy board election
Dick Cheney decision, illegal immigration tuition and more
For more than three decades, old-energy advocates have called the shots at Holy Cross Energy (HCE) – our local rural electric association (REA) that provides power from Aspen to Vail.
In recent years there has been a steady shift toward more progressive (or green) candidates for the board of directors – folks who have
steadily moved
the local power co-op into the 21st century.
That movement will no doubt continue this election cycle, especially with the retirement of Carbondale's Tom Turnbull – a board member since 1979 who has served as HCE's longtime president.
Turnbull
angered
new-energy backers a couple of years ago when he wrote in the 43,000-member co-op's newsletter that "there is no doubt that we are witnessing a warming trend, but, historically, civilization has benefited and thrived in warmer periods as opposed to ice ages."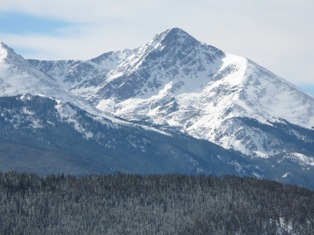 Not what HCE's two largest clients – Aspen Skiing Company and Vail Resorts (companies kind of invested in colder temperatures) – wanted to hear. Then he backed incumbents last election in a move that smacked of board interference in the voting process – a no-no under a new state law.
So if you haven't mailed in your ballot yet, please do so (and by all means don't toss it in the trash). You have until Friday of this week. I just sent mine in, voting for local clean-energy advocates Adam Palmer, the environmental policy planner for Eagle County, and Kristen Bertuglia, sustainability coordinator for the Town of Vail. Those two are my choices in the northern district, where voters are asked to pick two of four candidates.
In the southern district, I voted for longtime HCE employee (retired in 2005) Robert Gardner, of Basalt. He was instrumental in helping to implement some of the policies that have made HCE a clean-energy model for other REAs in the state (the co-op's $100 million investment in a new coal plant notwithstanding).
Why does this stuff matter? Shouldn't we just try to get the cheapest juice possible from our local power provider?
I don't think so. Fossil fuel sources of electricity will become increasingly expensive as demand for power grows globally and costs associated with global climate change steadily grow. Diversifying our power load is critical.
Holy Cross has steadily increased its solar portfolio and is one of the few utilities in the nation harnessing methane gas vented from coal mines. It also is buying power from a biomass operation in Gypsum.
These local sources of green power will become increasingly important as the front-end costs of oil and gas production and coal mining rise because of justified environmental concerns. Impacts to air and water quality will make fossil fuel production a more and more expensive proposition.
For more on that, be sure to check out RealAspen.com's Troy Hooper, who's been writing an
excellent series
on hydraulic fracturing near schools in Erie, Colo. The series first appeared in the Colorado Independent.
Republican state lawmakers this past session again tried to gut Colorado's aggressive 30-percent by 2020 renewable energy standard, but environmental groups successfully pushed back. The
next big issue
is the re-upping of federal tax incentives that have made Colorado a leader in wind energy production. Green groups are urging Colorado Sens. Mark Udall and Michael Bennet to fight hard to continue those breaks.
Another news and note of local interest (on a totally different subject), the U.S. Supreme Court on Monday ruled against a Denver man who sued the U.S. Secret Service over his
treatment in 2006
when he approached then Vice President Dick Cheney in Beaver Creek and questioned the administration's policies in Iraq. According to the
New York Times
, the High Court ruled agents are immune from such lawsuits.
Finally, kudos to my alma mater, Metropolitan State College of Denver, for floating
a proposal
that will almost certainly draw serious fire from the right. The Denver-area commuter college has proposed lower tuition rates for illegal immigrants who have graduated from a Colorado high school or earned a GED. They must also prove residency for at least three years.
It only makes sense to continue to educate the children of immigrants who came here and were hired to contribute to our economy. If you remember, this is
an issue
Vail's own Mike Johnston unsuccessfully took up in the legislature in recent years. Johnston, son of former Vail Mayor Paul Johnston, is a former educator and now a Democratic state senator representing a Denver-area district.
---

18 Comments on "Building green momentum critical in Holy Cross Energy board election"