U.S. Supreme Court hears case of Colorado man arrested in Beaver Creek for confronting Cheney
Westword reports major layoffs at Denver Post
The U.S. Supreme Court today is mulling a case loaded with First Amendment implications and questions of retaliatory political arrests by Secret Service agents allegedly protecting notorious former Vice President Dick Cheney. And it all started at Beaver Creek back in 2006.
National Public Radio featured the case today:
"The U.S. Supreme Court hears arguments Wednesday in a case involving the arrest of a Colorado man who was thrown in jail after telling Vice President Cheney in 2006 that the Bush Administration's policies in Iraq were 'disgusting.'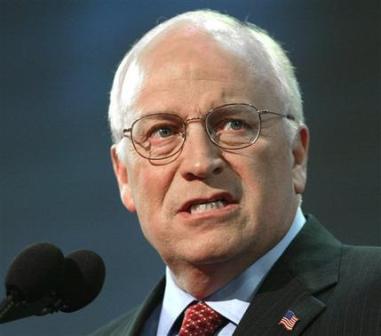 "Environmental consultant Steven Howards is suing the Secret Service agents who arrested him, contending that the arrest violated his First Amendment rights because it was nothing more than retaliation for the views he expressed to the vice president. The case pits the need for protecting public officials against the rights of citizens to express their views to the people elected to represent them.
"What makes this case doubly fascinating is the fact that even the Secret Service agents involved in the arrest do not agree on what happened. The agents who actually saw the encounter testified they saw no threatening action.
"In contrast, the agent who made the arrest, Virgil Reichle, accused the others of covering up, and some of Reichle's fellow agents have testified that he asked them to change their reports to match his. All have acknowledged that if any of these accusations is true, it would amount to a crime under federal law."
The NPR radio piece is well-done and worth a listen.
Cheney was in town in 2006 for the conservative confab known as the AEI World Forum, a hush-hush think-tank type event founded by former President and Beaver Creek resident Gerald R. Ford.
The forum is largely closed to the public and the press, but VIPs like Cheney can be occasionally spotted in the public areas of the gated resort, and thereby subject to contact with the voting public like Howards.
Speaking of free speech and progressive opinions, it's a gloomy day in Denver, where Westword is reporting Denver Post columnist Mike Littwin has been laid off along with business and society columnist Penny Parker.
Both are former Rocky Mountain News writers who came over when that 125-year-old paper was shut down in the wake of the failed JOA (joint operating agreement) with the Post in 2009. I freelanced for the Rocky for two decades starting with a clerking position there in 1988 while I was attending Metropolitan State College in Denver. I will always have fond memories of writing for the tabloid.
Now, in the wake of the Post recently losing their best sports columnist, former Rocky staffer Dave Krieger, it appears all remaining vestiges of the Rocky are being swept away. Definitely another sad day in Denver journalism.
---

301 Comments on "U.S. Supreme Court hears case of Colorado man arrested in Beaver Creek for confronting Cheney"