Recover from Labor Day revelry at Larkspur's guest bartending event in Vail
Hit the Front Range over the Labor Day weekend, swimming against the stream of weekend warriors headed this way for summer's last hurrah, and I have some really quick observations on a number of topics.
First, the Tour de Fat in Fort Collins is an awesome event (my first time), but don't park in open fields full of stickers I later found out the locals call "goat heads." If you do, don't put your bike down until you hit the street, or the Tour de Fat, sponsored by Fat Tire maker New Belgium Brewery, will turn into "Tour de Flat."
Second, if you have kids in tow, get out of there mid-morning or early afternoon at the latest. Things get pretty weird by then, and definitely not fully family appropriate in the costume department (although my favorite was the group dressed in blue United Nations helmets no doubt poking fun at GOP gubernatorial candidate and One World Order conspiracy nut Dan Maes).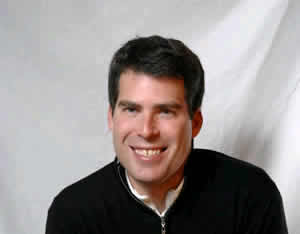 Monday we hit the Rockies game in Denver and caught Ubaldo Jimenez's team record-breaking 18th win. He should have had it weeks ago, but the victory keeps the Rocks' faint playoff hopes alive and the race interesting locally in terms of a viable Cy Young candidate and triple crown candidate in Carlos Gonzalez (he leads two of the three batting categories – average and RBIs -- and is third in homers).
What was weird on Monday was the utter lack of smoke in Denver from the Fourmile Canyon Fire, which was raging that day beginning about 10 a.m. A 911 recording seems to indicate the fire that's now torched more than 100 structures and 7,000 acres west of Boulder was started by a vehicle backing into a propane tank.
And that's just how easily it can get started here in the Vail Valley. Read my interview with Vail Fire Chief Mark Miller, who was down on the Front Range when I called Tuesday. The most notable thing he's advocating for is registering your cell phone with reverse 911. About 25 percent of households nowadays have dispensed with land lines, so that reverse call could be your only way to know a wall of flames is coming just over the next ridge.
With that cheery thought in mind, there's an event tonight at Vail's Larkspur restaurant that you seriously cannot miss. Locals James Deighan, Ted Steers and Jill Landman Alfond will sling drinks for a good cause at the Millennium Society Larkspur Guest Bartending benefit from 5:30 to 7:30 p.m.
Larkspur is generously offering "guest bartender" slots with charities taking home any tips above the 20 percent mark. Deighan, Steers and Alfond have then agreed to match their tips earned up to $200, in hopes of spurring on generous tipping tonight.
"We are really excited to be the beneficiary of such a generous opportunity from Larkspur," said Millennium Society founder and vice president Alfond. "We hope to see a lot of members and friends [tonight]".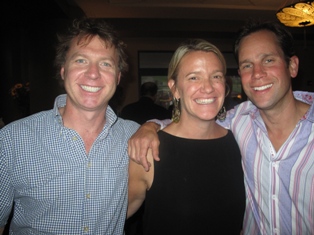 The signature drink "Larkspur Lightning" will be served for $5, and all proceeds go to the Millennium Society, which supports three local charitable organizations: Bright Future Foundation, Habitat for Humanity and The Youth Foundation.
All attendees will receive double Loyalty Love Points on any food or drink purchased and get the chance to win door prizes including (but not limited to) a $50 gift certificate to Larkspur, a $100 gift certificate to Larkspur, a private chef's table for four at Larkspur ($580 value), VIP passes to Oktoberfest the next couple of weekends in Vail and Oktoberfest steins and prize packages.
This may be your last chance to see and party with Deighan, of Highline Sports and Entertainment (Oktoberfest event organizer) fame, before he pours himself into a pair of uber-tight lederhosen. Or to talk to Steers before he's way too busy packing in the apparently recession-proof hordes clamoring for ski-in, ski-out properties this winter for Sonnenalp Real Estate. Or to tip a glass with Alfond before she heads off on the extreme adventure racing circuit once again.
And more than anything, it's just a damned good excuse to head out on a Hump Day and maybe have a bit of a Lindsey Lohan moment minus the jail time (I just put that in for google purposes). Your mid-week decadence (with designated driver) will benefit three amazing causes. Enjoy!
---

1201 Comments on "Recover from Labor Day revelry at Larkspur's guest bartending event in Vail"